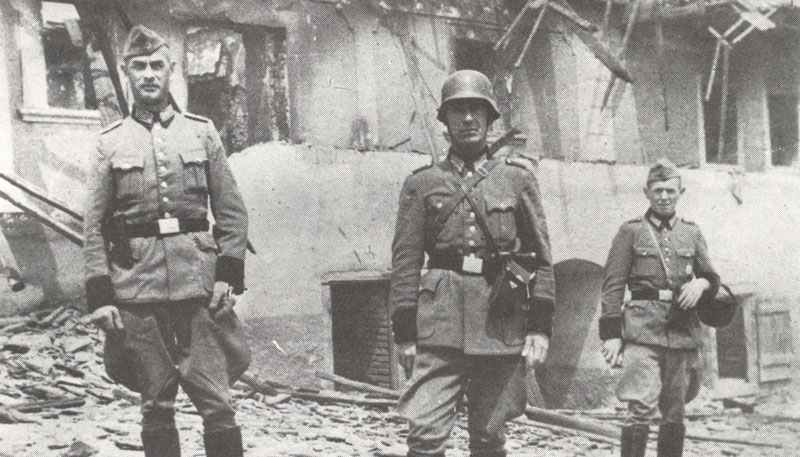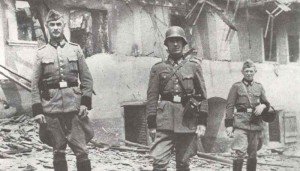 WW2 War Diary for Wednesday, June 10, 1942:
Occupied Territories
Czechoslovakia: DESTRUCTION OF LIDICE. SS soldiers depopulate and totally destroy village of Lidice, near Prague (some of the inhabitants are suspected of helping assassins of Heydrich). 173 men and boys shot, 198 women and 98 children deported to concentration camp.
Eastern Front
Ukraine: German 1st Panzer Army and Paulus' 6th Army drive Russians back on broad front east of Kharkov, capturing Volchansk and Kupyansk and reaching river Oskol (June 10-26).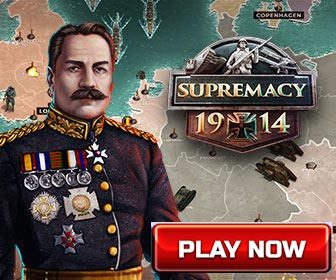 Sea War
Black Sea: Russian supply convoy destroyed by Ju 88 bombers while unloading at Sebastopol.
Home Fronts
Britain: Death of Stanley Lupino, actor and comedian; aged 48.