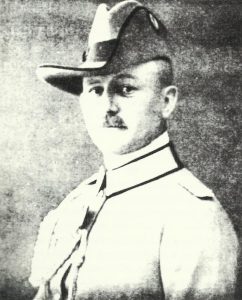 Diary for Tuesday, June 13, 1916:
African Fronts
East Africa: Pegasus gun slightly wounds Lettow at South Hill HQ against Kondoa Irangi.
Lake Nyasa: ­British land and occupy Alt Langenburg.
Western Front
Ypres: Canadians recapture Zillebeke-Sanctuary Wood positions lost on June 2.
Eastern Front
Brusilov offensive – Galicia: Lechitski retakes Sniatyn for third time in war.
Middle East
Arab Revolt: 1,000-strong Turk Mecca garrison surrenders after damaging Kiswa Mosque.
Egypt: 7 Egyptians suspected of German espionage arrested from two Cairo hotels.