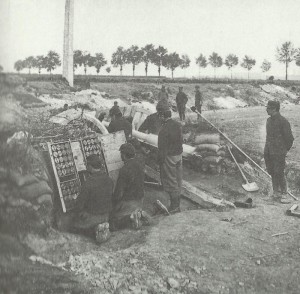 Diary for Wednesday, June 16, 1915:
Western Front
Artois: Major French 20-division attack against reinforced defenders (307 heavy guns); only Moroccan Division reaches Vimy Ridge crest for second time (2nd Regiment of 1st Legion has 645 casualties), but cannot be supported as flanking corps fail against fierce resistance.
Flanders: The well-prepared British local 3rd Division advance north of Hooge (3,500 casualties including Major Wavell who loses eye) after 1 3/4 hour shelling makes some ground towards Bellewaarde Farm but causes only 457 casualties (including 157 PoWs) leaving ridge with defenders.
Vosges: Limited French advance in Fecht Valley.
Eastern Front
Galicia: Third Battle of Lemberg (until June 22), 41 divisions on each side.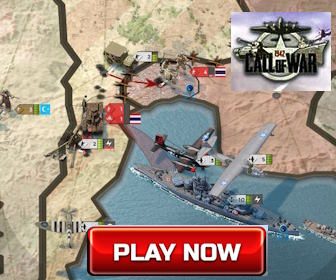 Southern Fronts
Isonzo: Alpini capture Krn peak (c. 8,000 ft (ca. 2,438 m)) from Bosnian troops then evacuate it without realizing its importance.
African Fronts
Cameroons: Harassed Allies withdraw to river Ngwe (until June 18) but clear main road of Germans by June 26 (301 Allied casualties and more than 600 sick since May 25).
Occupied countries
Belgium: Tax and property seizure imposed on all Belgians not returning by March 1.
Home Fronts
Britain: Lloyd George takes oath as Munitions Minister.
Russia: Odessa gendarme chief reports 200 Latvian Bolsheviks have infiltrated Army as volunteers.