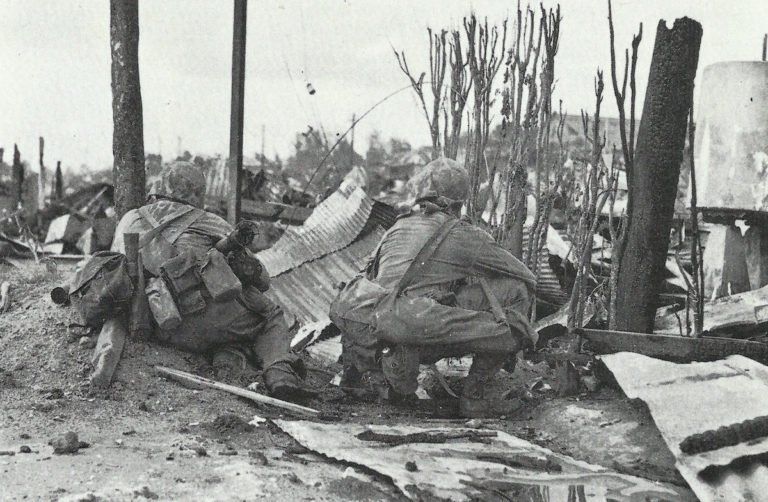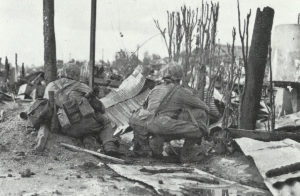 WW2 War Diary for Sunday, June 18, 1944:
Pacific
Marianas: US Marines capture Aslito airfield, Saipan.
Western Front
Normandy: Americans capture Barneville and isolate Cotentin Peninsular with Cherbourg.
Mediterranean
Italy: British 8th Army captures Assisi, south of Perugia.
Far East
China: Japanese take key city of Changsha, 322 km south of Hankow.
Air War
Britain: V-1 destroys Guards Chapel, Wellington Barracks, London (119 killed, 102 injured).