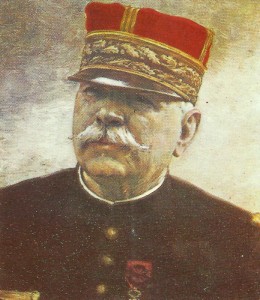 Diary for Sunday, June 20, 1915:
Western Front
Meuse-Argonne: German Crown Prince launches attack which leads to costly actions until July 14. French First Army casualties since May 1: 16,200 soldiers.
Paris – Terrier to Lyautey from Morocco: 'People are blaming the Generalissimo (Joffre) for waiting too long, and for remaining himself too far from the Front'.
Petain made C-in-C Second Army, Fayolle takes over XXXIII Corps.
Middle East
Armenia: Armenians and Cossack's take Sevan on Lake Van and Sorp (June 25). 4,000 men cavalry reach north side of lake on June 26.
Sea War
North Sea: U39 torpedoes cruiser Roxburgh (in dock till April 1916).