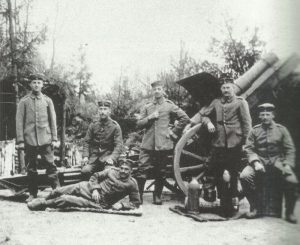 Diary for Tuesday, June 20, 1916:
Western Front
Verdun: Tremendous German barrage begins. New French standard-gauge railway ready.
Southern Fronts
Trentino: Slight but very cautious Italian advances on Asiago Plateau (until June 21).
France: Prime Minister Briand defends French Balkans policy and wins 300+ majority in secret Chamber debate, but Delcasse wishes 400,000-500,000 enemies were at Salonika and not opposite Verdun.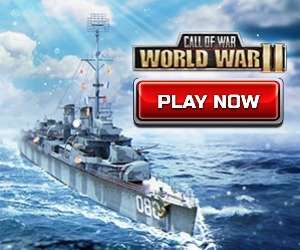 Middle East
Mesopotamia: Kut PoWs entrain at Ras-al-Ain in open trucks.
African Fronts
East Africa: 5th South African Infantry lose heavily to Boedecker detachment 6 miles south of Pongwe.
Southern Tunisia­: c.800-2,000 Tripolitanians attack 2,000 strong Dhibat garrison, wipe out 100-man relief force but routed at Battle of Bir-el-Moghri (until June 30), still 12,684 French soldiers in area.
Sea War
Mediterranean: Vice-Admiral Sir C Thursby takes over Royal Navy Eastern Mediterranean Squadron from Robeck (to 3rd Battle Squadron, Grand Fleet).
Air War
North Sea: French-supplied pigeons help rescue downed Royal Navy Air Service seaplane (and on June 24).
Politics
France: Anglo-French tank developers first meet when British tank Mk I is demonstrated to Estienne at Morly.