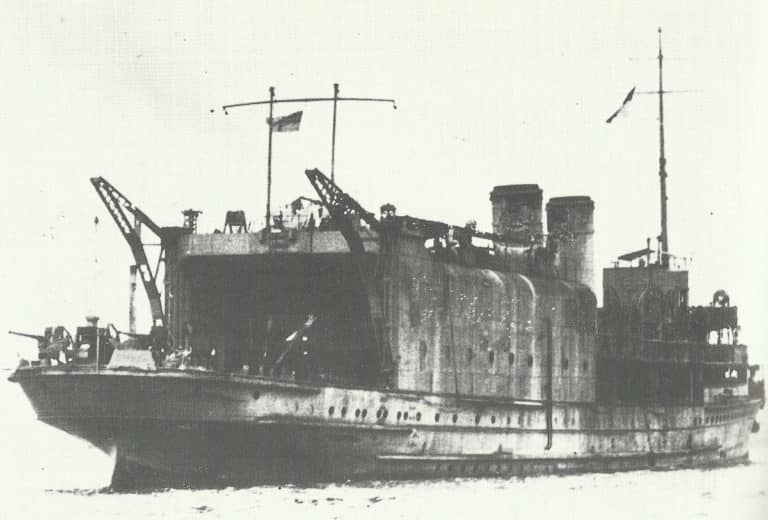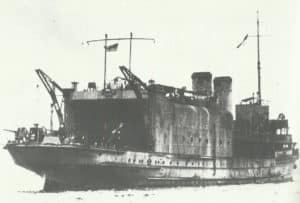 World War One Diary for Saturday, June 23, 1917:
Air War
Palestine: Royal Navy Air Service (3 Shorts from carrier Empress) and Royal Flying Corps (7 aircraft) simultaneously bomb Tulkarm station and El Ramie airfield; 8 RFC aircraft (5 lost) hit Turk Mount of Olives HQ (June 26).
Germany: Amerikaprogramm submitted to OHL to double fighter units by 1 March 1918 and produce new high-performance fighter.
Sea War
North Sea: German torpedo boat escorts 4 steamers from Rotterdam (part of German coastal trade revival since
April). King George V goes to sea for 5th Battle Squadron practice firing (visits Rosyth and Invergordon on June 24).
Indian Ocean: P & O liner Mongolia (23 lives lost) sunk by Wolf mine off Bombay, but vessels based there sweep during June 51 of 68 mines laid off port.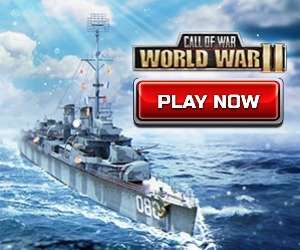 Home Fronts
Austria: Dr Seidler new Prime Minister after Count Clam-Martinitz resigns (June 21) over budget impasse.