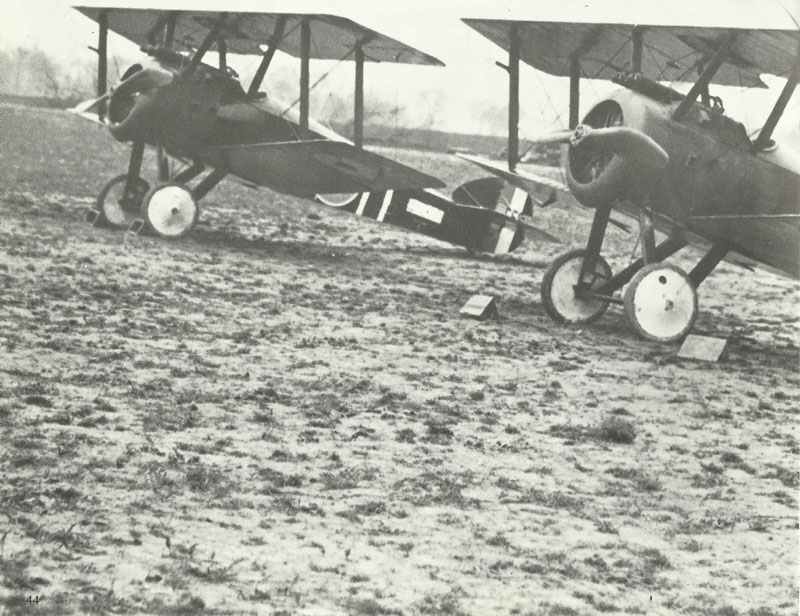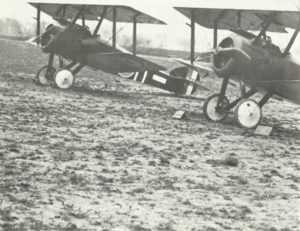 World War One Diary for Monday, June 4, 1917:
Air War
North Sea: Sopwith Camel first in action with Royal Navy Air Service No 4 Squadron from Dunkirk and scores first victory on June 5 of total 2,500 until the end of the war.
Western Front
Aisne: War Minister Painleve estimates only 2 reliable French divisions between Germans and Paris (70 miles away); 1,500 mutineers march on Villers-Cotterelts and try to reach Paris (until June 5).
Southern Fronts
Isonzo: Austrian counter­-offensive on Carso under General Wurm with fresh 3 divisions (from Eastern Front) to relieve pressure on Trieste. Italian Third Army driven off lower slopes of Mt Hermada with loss of many PoWs although Diaz's XXIII Corps holds to north (until June 5).