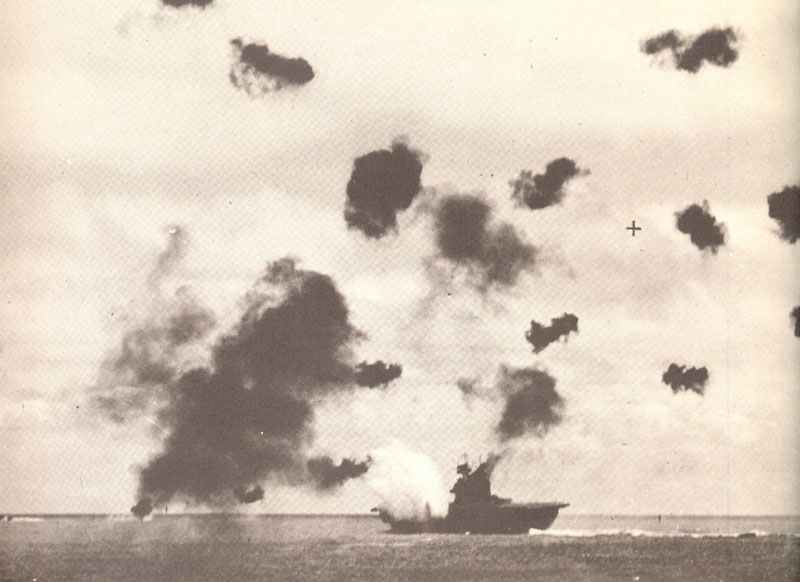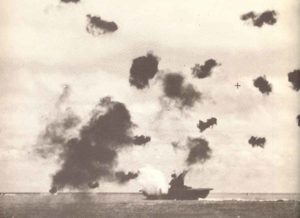 WW2 War Diary for Thursday, June 4, 1942:
Sea War
Pacific – BATTLE OF MIDWAY (June 4-6): Japanese Combined Fleet attempts to lure US Pacific Fleet into trap off Midway Atoll (northwest of Hawaii), but complex battle plan completely misfires. Dauntless dive-bombers cripple carriers Akagi, Kaga, Soryu and Hiryu and 2 cruisers; Americans lose carrier Yorktown, 1 destroyer and 179 aircraft.
Air War
Germany: 132 RAF bombers attacking Bremen and dropping 246t of bombs.