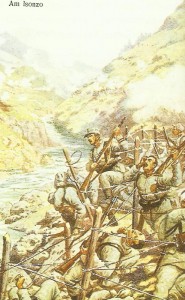 Diary for Saturday, June 5, 1915:
Southern Fronts
Isonzo: 4 Italian corps vainly attack Doberdo plateau, Gorizia and Monte Kuk until June 8 with poor artillery support.
Western Front
Artois: Attack and counterattack north of Arras and east of Lorette Ridge, in which French sculptor Henri Gaudier-Brzeska killed, aged 24.
Secret War
Austrians solve first 4 Italian cryptograms; 16 more until June 30 by Marburg intercept station.
Middle East
Syria: Austrian envoy Musil returns to Damascus after 3000-mile trip in Arabia since mid-November.
African Fronts
Western Tripolitania: Italians retake Chicla but evacuate Mizda (June 15-21).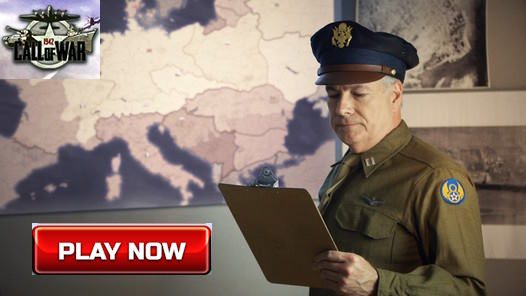 Sea War
North Sea: U14 rammed and sunk by trawler Hawk.
Adriatic: ­Italian cruisers and other warships shell Dalmatian Islands lighthouses, stations and Ragusa-Callaro railway line.
Mediterranean: French sending 10 armed trawlers for patrol work. Anglo­-Italian battle squadrons rehearse in Gulf of Taranto (and on June 11), latter using much US coal, but U­-boat threat ends exercises after August 13-14.
Air War
Eastern Front: IM heavy bomber (Buschko) destroys Austrian munitions train in Prjevorsk Station.
Politics
First Anglo-French War Conference held at Calais.
Home Fronts
Britain: Churchill speech at Dundee (his seat) defends record: 'We are the grand reserve of the Allied cause'.