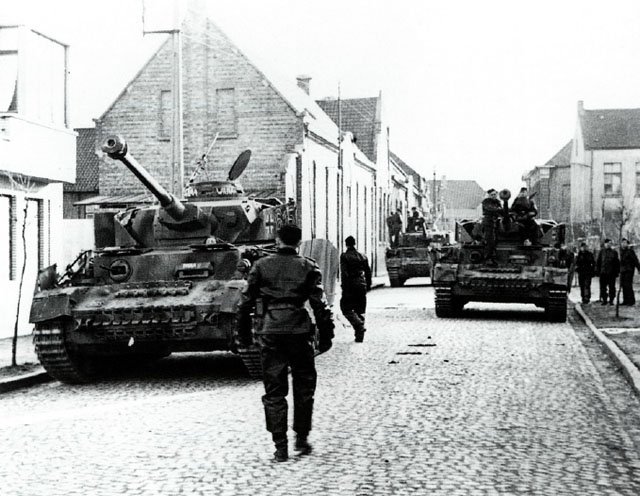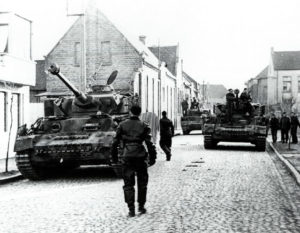 WW2 War Diary for Wednesday, June 7, 1944:
Western Front
Normandy: Allied forces reach Bayeux and make contact with 6th Airborne Division. First Allied airstrip laid out at Asnelles, northeast of Bayeux.
Occupied Territories
Belgium: King Leopold deported to Germany.
Mediterranean
Italy: 5th US Army takes Civitavecchia, 56 km north of Rome.
Sea War
Channel: German light naval forces and U-boats commence frequent sorties (mainly by night) against Allied invasion fleet, but suffer heavy losses – including 2 destroyers – and sink only small number of transports and LC and destroyer RNN Suenner.
[tableX caption="D-Day Losses" colwidth="40|30|30″ colalign="left|left|center|left|right"]
, Casualties, Planes
British, "3,000", 114 (Allied total)
Canadian, "946", "(see top)"
US, "6,603", "(see top)"
German, "c. 6,500", –
[/tableX]
–