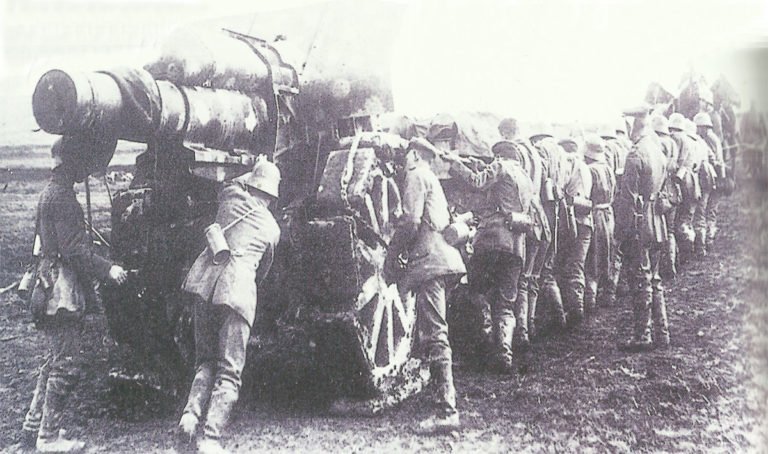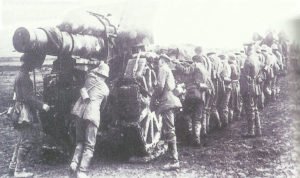 World War One Diary for Sunday, March 10, 1918:
Western Front
Britain: BEF GHQ Weekly Intelligence Summary: '… the imminence of the [German] offensive in the Arras-St Quentin area has been confirmed …'.
Germany: Hindenburg orders Operation Michael. Germans begin diversionary operations and feints in various sectors including Champagne and Verdun.
Sea War
Adriatic: Emperor Charles makes 49-year-old Captain Horthy Rear-Admiral and Austrian C-in-C, 4 cruisers and 2 old battleships soon taken out of service to redeploy crews.
Italy: Younger Vice-Admiral Cusani (ex-CNS) appt Italian Fleet commander.
Bristol Channel: Hospital ship Guilford Castle torpedoed in by U-boat but makes port.
Air War
Germany: 11 DH4s (1 lost, crew taken PoW) of No 55 Squadron attack Stuttgart Daimler motor works; formation attacked after bombing (1 fighter driven down). Same sequel after 9 DH4s hit Koblenz barracks (70 casualties on March 12).
Home Fronts
France: Bombing causes mainly orderly 200,000-strong rail exodus from Paris (until April 6).
USA­: Film The Kaiser, the Beast of Berlin opens.