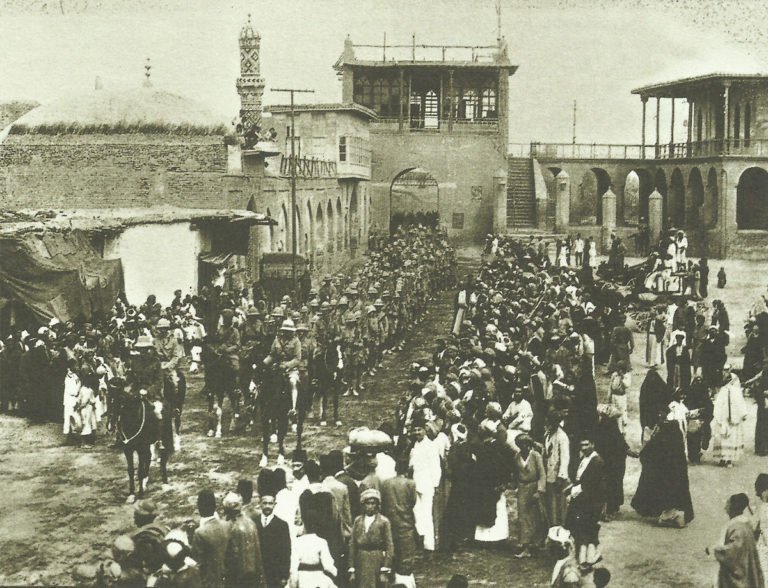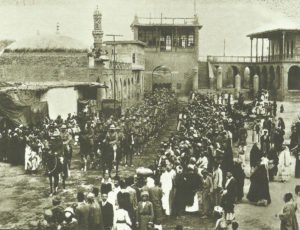 World War One Diary for Sunday, March 11, 1917:
Middle East
Mesopotamia: FALL OF BAGHDAD (population over 150,000). British troops enter before 0900 hours, find 600 sick and wounded Turkish soldiers. Maude lands from steamer at 1530 hours. His troops have marched 110 miles in 15 days.
Western Front
Somme: French First Army reports 40 villages in flames, explosions in and south of Noyon.
Aisne: General Boehn takes over Seventh Army (until August 6, 1918) from Schubert (in command since August 28, 1916).
Meuse: Fuchs replaces Boehn (since February 2) in command of Army Detachment C at St Mihiel.
Southern Fronts
Albania – Spring campaign in Macedonia begins (until May 21: French 76th Division advances from Koritza on Resna but blizzard and Austrian-paid Irregulars force suspension on March 19. Snow continues into April.
Salonika­: Sarrall and Venizelos at a review.