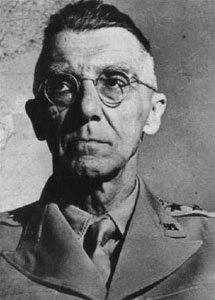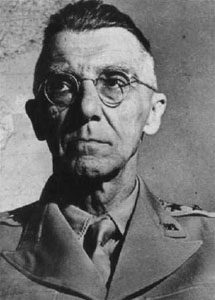 WW2 War Diary for Tuesday, March 10, 1942:
Far East
China: Lieutenant-General 'Vinegar Joe' Stilwell, US Army, appointed CoS by Chiang Kai-shek.
Sea War
Pacific: US carrier planes strike Japanese shipping at Lae and Salamaua. Japanese land at Buka (Bougainville), Solomon Islands.
Air War
Germany: 134 RAF bombers attacking Essen and dropping 225t of bombs
Home Fronts
Hungary: Kallay succeeds Bardossy as Prime Minister.
Britain: Eden reports to House of Commons on Japanese outrages following capture of Hong Kong (December 25, 1941) including massacre of hospital staff and patients.