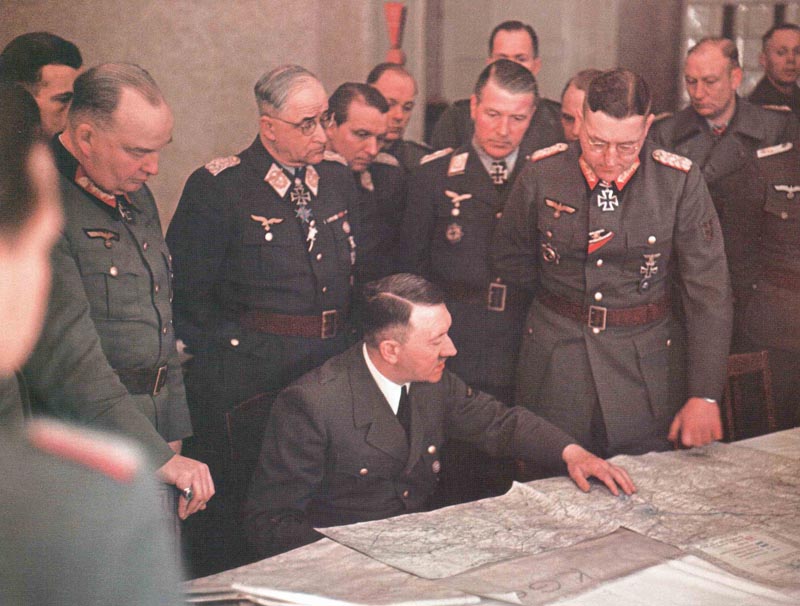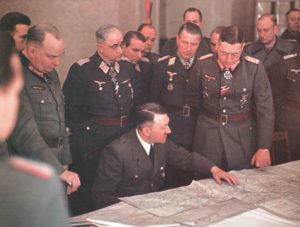 Diary for Sunday, March 11, 1945:
Air War
Germany: 1,055 RAF bombers dropping 4,700 t. bombs on rail targets at Essen; all produc­tion stops at Krupp's Works. 1,000 US bombers attack U-boat yards in northwest Germany.
Pacific – Operation Tan: 24 Ginga fast 2-engined bombers carry out night Kami­kaze raid on Ulithi Atoll; carrier Randolph hit.
Home Fronts
Britain: 70 Germans stage mass escape from PoW camp at Bridgend, Glamorgan (South Wales); all recaptured by March 17.
Secret War
Ultra gives a warning of Ar 234 Blitz jet attacks on the Remagen Bridge.