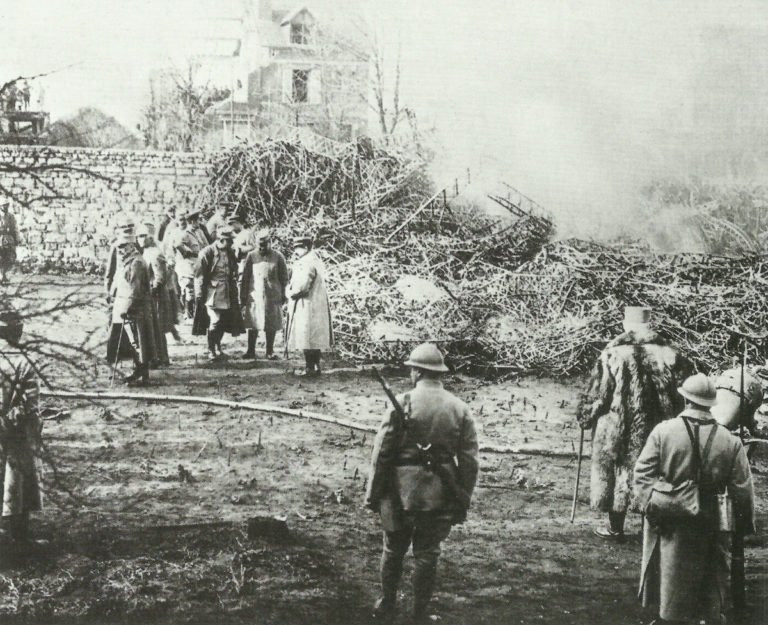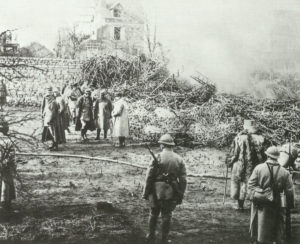 World War One Diary for Friday, March 16, 1917:
Air War
France: German airship L39 shot down by French anti-aircraft fire near Compiegne (night March 16-17).
Western Front­: Guynemer achieves first French ace's triple victory and receives Russian Order of St George (4th class) from President Poincare.
Britain: Abortive Navy airship operation against London; adverse weather. First sortie by 4 R-class 'height climber' Zeppelins at 17,000­ – 19,000ft.
Western Front
Somme: British occupy St Pierre Vaast Wood, dominating Peronne. First marching day of Operation Alberich: 35 German divisions begin synchronized retreat to Hindenburg Line.
Sea War
Eastern Atlantic: German disguised raider Leopard (ex­-British SS Yarrowdale) sunk 200 miles northeast of Faroes during attempted breakout into Atlantic by Royal Navy cruiser Achilles and armed boarding steamer Dundee.
Black Sea: Russian Fleet shells Derkos.
Baltic: Russian 2nd Battleship Brigade (4 ships) leads revolution at Helsinki (night Mach 16-17, c.50 officers and NCOs killed) but no bloodshed at Reval (March 15) or elsewhere. Fleet has over 89,000 members of all ranks.