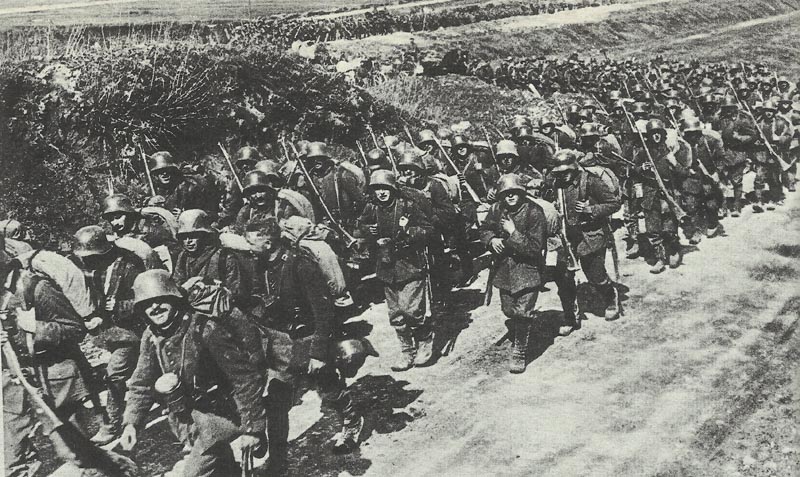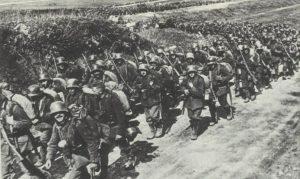 World War One Diary for Saturday, March 16, 1918:
Western Front
Germany: Most German Operation Michael artillery now in position, infantry begins night approach marches until March 18.
Verdun: Raid and counter­-raiding, French take 160 PoWs, Germans 200.
Middle East
Arabia: Arabs disperse Turk camel corps northwest of Medina. Hejaz Railway near Bowat damaged, train derailed (March 19-20).
Secret War
Britain: Haig tells King he can smash any attack. Churchill memo envisages mine-clearing tanks.
Austria: ­Vienna police report '… great and rather widespread resentment against Germany'.