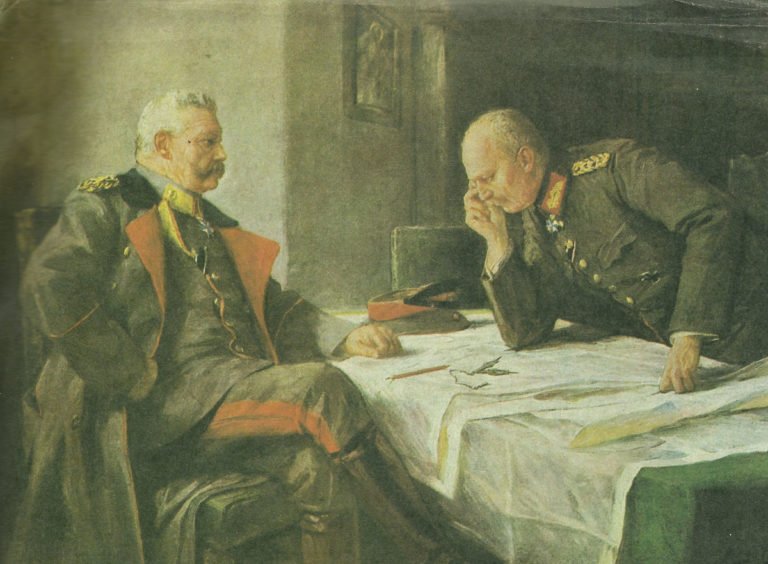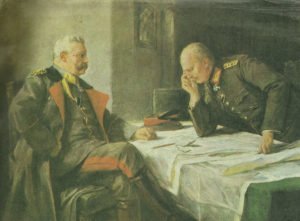 World War One Diary for Monday, March 18, 1918:
Western Front
Germany: Hindenburg and Ludendorff moved forward HQ from Spa to Avesnes.
Britain: British and Portuguese trench raids. Churchill visits front until March 22.
Yser: Belgians (1,800 casualties) repulse heavy local attacks at three points and one east of Nieuport (March 30).
Eastern Front
Allies refuse to recognize Brest-Litovsk Treaty. Czech Legion begins rail journey east but stopped at Penza by Soviet troops on March 22.
Air War
Western Front – Air 'Battle of Le Cateau': Richthofen leads 30 fighters (among up to 50 German) vs 29 Royal Flying Corps aircraft, destroying 9 for 1 Albatros fighter. Germans claim total of 28 Allied aircraft for loss of 7.
Politics
Allies refuse to recognize German treaties with Russia and Rumania.
Neutrals
Holland: Government accepts Allied ultimatum with reservations. Allies repeat it on March 19 and US Navy seizes 40 Dutch ships in her ports (March 20, full compensation to be given; 3000 sailors repatriated in July). Britain does likewise on March 21.