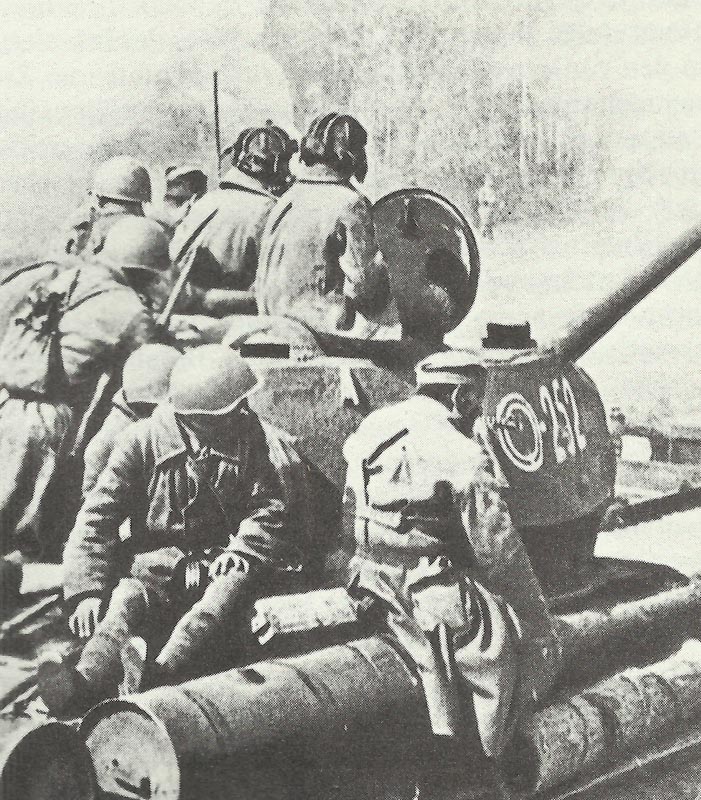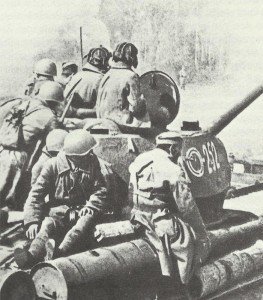 Diary for Saturday, March 24, 1945:
Russian Front
Poland: Russians capture Zoppot, between Danzig and Gdynia.
Hungary: Tolbukhin's forces sweep forward to Szekesfehervar (Stuhlweissenburg), 58 km southwest of Buda­pest.
Western Front
British Commandos occupy Wesel. Montgomery's forces link up with airborne detachments.
Air War
Germany: Allied 18th Airborne Corps lands east of Wesel.
Sea War
Pacific: TF 58 annihilates Japanese convoy south of Kyushu.