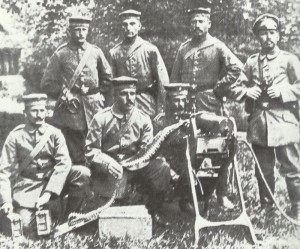 Diary for Friday, March 26, 1915:
Western Front
Alsace: Despite German use of flamethrowers, French storm fortified summit of Hart­mannsweilerkopf and exploit 160 yards (ca. 146 m) along 2 ridges to the east.
Eastern Front
General Alexeiev replaces Ruzki as C-in-C Northwest Front.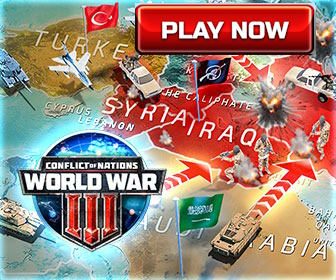 Air War
Germany: 6 French aircraft bomb Metz Zeppelin sheds and rail station.
Dardanelles: Commander Samson's No 3 Squadron RNAS (from Dunkirk) begins landing at Tenedos with 18 aircraft and 118 men, vineyard cleared to make airfield, first flight on March 28.
Neutrals
Holland: Dutch troops ordered to German frontier, invasion seems imminent; Churchill and Kitchener look at contingency plans until March 28 but false alarm.
Home Fronts
Germany: Local authorities authorized to ban alcohol sale; production cut on March 31 of 40% malt in breweries.