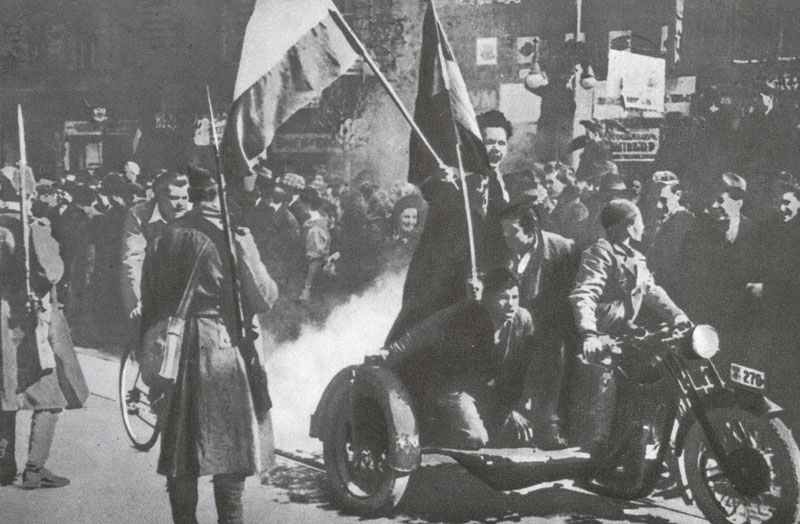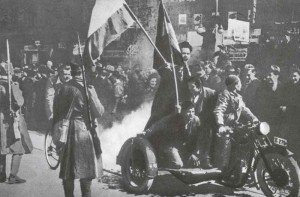 Diary for Thursday, March 27, 1941:
Politics
Yugoslavia: BLOODLESS COUP D'ETAT IN BELGRADE. Pro-Axis Prime Minister Tsvetkovich and Foreign Minister Cincar-Markovich arrested; Air Force CinC, General Simovic, forms all-Party anti-Nazi Government. Regent Prince Paul resigns and 17-year-old Prince Peter proclaimed King Peter II.
Home Fronts
Germany: Hitler issues directive on Yugoslavia, which is to be 'beaten down as quickly as possible … Belgrade will be destroyed from the air.' At the same time Salonika and Eastern Greece are to be occupied (Operation Marita). Operation Barbarossa postponed for 'up to 4 weeks' (from mid-May to mid-June).
East Africa
Battle of Keren ends: Casualties – British, 536 killed, 3,229 wounded; Italian, approx. 3,000 killed, 4,500 wounded.
Secret War
British Signals Intelligence intercepts radio traffic suggesting that major Italian naval operation is in progress.