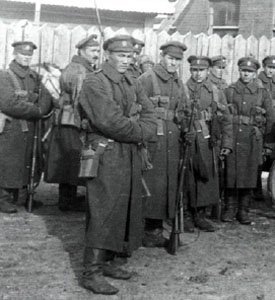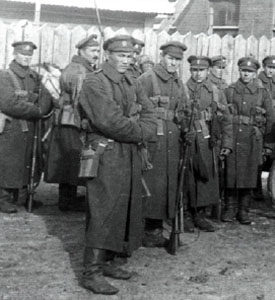 World War One Diary for Tuesday, March 4, 1919:
Siberia: Kolchak's White 'Ufa' Offensive begins on 700­-mile front, advances up to 250 miles in 8 weeks taking 115,000 square miles and 5 million people.
USA­: Wilson New York speech on League of Nations but 37 senators back Lodge's Anti-League resolution. US Army CoS gives total loss estimate.
Austria: New Parliament assembles.
Britain: War Cabinet decide to evacuate North Russia as soon as possible, ie June. Prime Minister addresses National industrial Conference. Cloth commandeered for demobiliza­tion suits. Canadian riot (over demobilization) at Rhyl, North Wales.