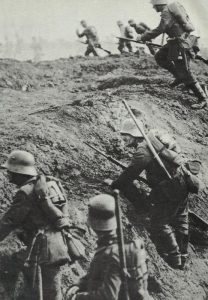 Diary for Monday, March 6, 1916:
Western Front
Verdun: After hurricane barrage German 4th Division attack on west bank of Meuse, on 4­-mile front captures Regneville and Hill 265 northwest of city.
African Fronts
Cameroons: Half of British troops detached to Nigeria, troops begin leaving on March 16.
South Algeria: 500 Senussi with 3 guns take Djanet border post, repulsing relief force (until March 25).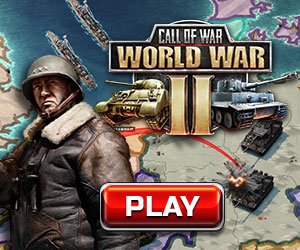 Air War
Sinai: Royal Flying Corps bomb El Hassana (and on March 14), destroy Turk base at Bir-el-Hassa (March 26).
Western Front: 31 Royal Flying Corps aircraft attack railheads and billets at Carvin (2t bombs dropped, PoWs report at least 37 killed).
Neutrals
USA: War Secretary Baker appointed.
Home Fronts
Britain: Russian journalists' visit.
Women's National Land Service Corps formed.
Brewing constituents reduced 12 1/2%.