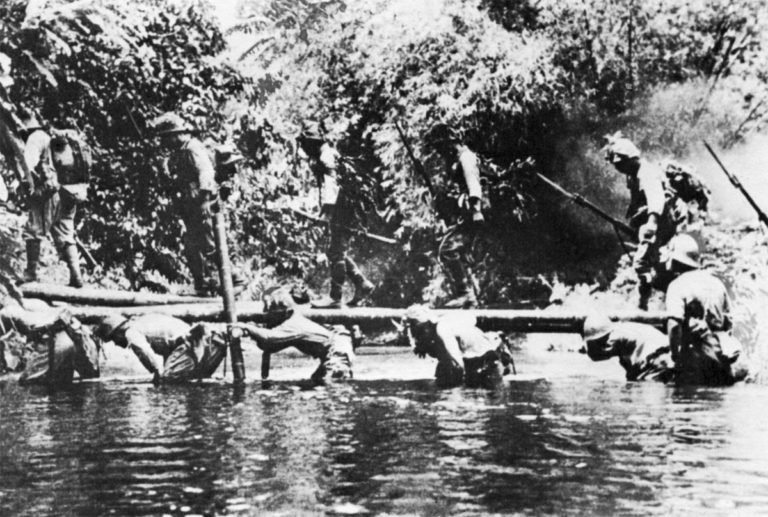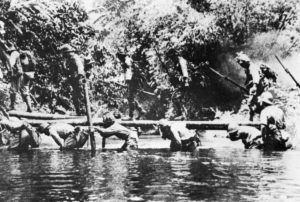 WW2 War Diary for Monday, March 9, 1942:
Southeast Asia
Burma: Battle of Taukkyan. Japanese block line of retreat of British forces 32 km north of Rangoon; they defend formidable road block for 24 hours against tanks and infantry. British C-in-C Lieutenant-General Alexander in danger of capture. British force trapped at Pegu, northeast of Rangoon, fights its way out and rejoins General Alexander.
East Indies: CAPITULATION OF DUTCH AND ALLIED FORCES ON JAVA. Japanese take 60,000 prisoners including General ter Poorten.
Air War
Germany: RAF bombs Essen with 135 bombers which are dropping 226 t of bombs and Hamborn (Duisburg).