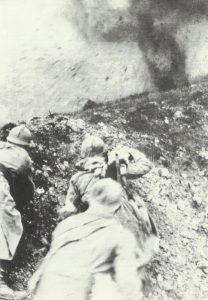 Diary for Friday, May 12, 1916:
Western Front
Verdun: German attacks on French centre.
Middle East
Mesopotamia: Captured British general Townshend leaves Baghdad, reaches Mosul on May 19.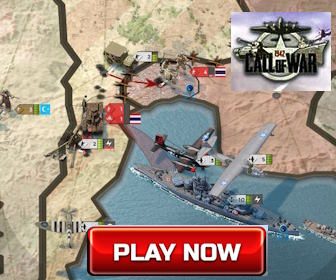 African Fronts
Lake Tanganyika: Commander Spicer­-Simpson returns to Lukuga (left on February 21), soon rows with Belgians.
Air War
Britain: Burbidge committee set up to inquire into alleged mismanagement of Royal Aircraft Factory, Farnborough. Chairman Sir R Burbidge, MD of Harreds store.
Occupied countries
Eastern France: German Lille deportation order grants 1 1/2 hours packing; 25,000 deported incl women and girls for farm work (until September).
Home Fronts
Ireland: Prime ministers Asquith's surprise visit to Dublin (until May 18).
Britain­: Home Office letter to JPs on juvenile crime rise.