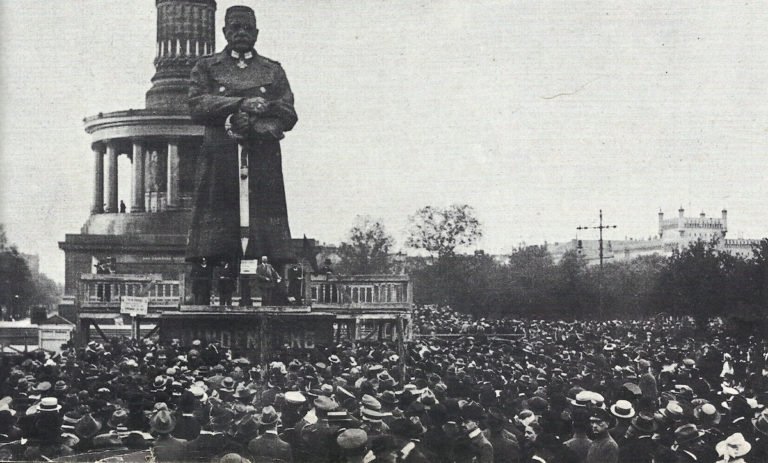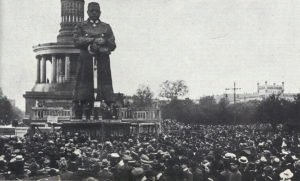 World War One Diary for Wednesday, May 14, 1919:
France – Peace Process: Dr Renner's Austrian delegation arrives at St Germain-en-Laye, terms for Austria discussed on May 15. Allies nominate Baltic Commission. Smuts to friend on peace terms '… the dimensions of the problem are beyond me, perhaps beyond human power'.
Britain: Nurse Cavell's body brought home and buried at Norwich (May 15) after London services. Wartime Government rail traffic valued at £112m plus £95m compensation excluding 'extra wear and tear'.