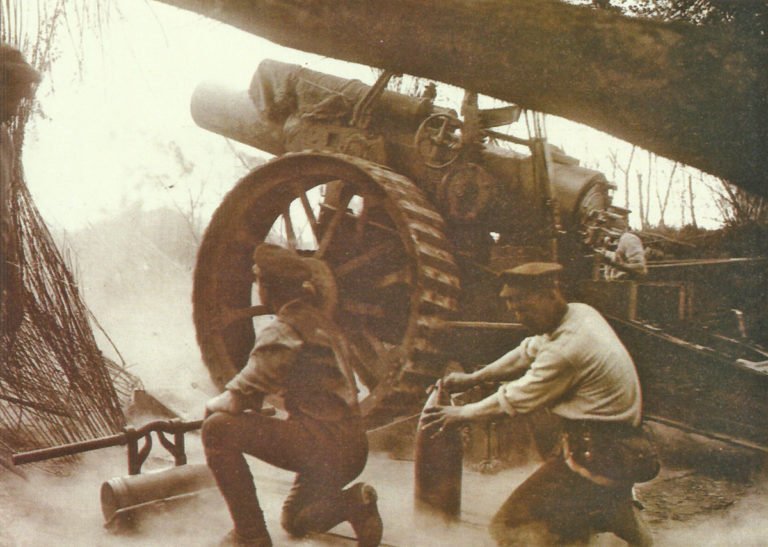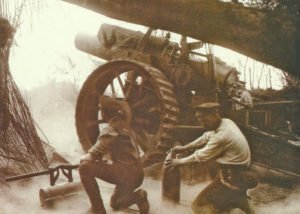 World War One Diary for Wednesday, May 15, 1918:
Western Front
Artillery duels (until May 16) and skirmishes.
Somme: US 1st Division ordered to capture Cantigny.
Aisne: 28 German assault divisors begin concentrating opposite Chemin des Dames (1,800 trains used).
Eastern Front
FINNISH CIVIL WAR ENDS with Whites entering demol­ished and evacuated Russian Fort Ino.
Volga: Anarchists and Socialist Revolutionary (Russian peasant party) demonstrate in Tsaritsyn.
Middle East
Armenia: Vehip Pasha resumes Turk offensive and occupies Aleksandropol.
Mesopotamia: British cease reconnaissance of Fat-ha, 45 miles north of Tikrit.
Home Fronts
France: Bonnet Rouge trial ends with editor Duval sentenced to death (executed July 17) for receiving c.£40,000 from Germans.
Britain: ­Exports to US need British War Mission's approval.
Italy: G Villa replaces General Dallolio (resigned) as Munitions Minister.