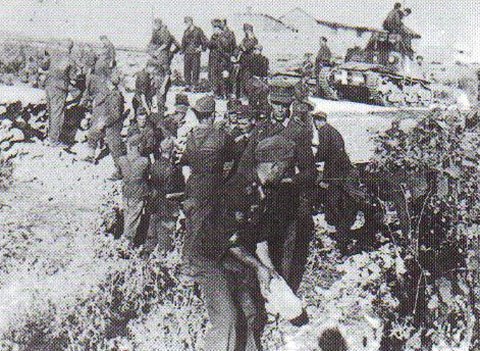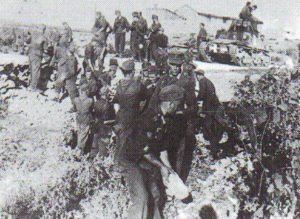 WW2 War Diary for Saturday, May 15, 1943:
Occupied Territories
Yugoslavia: Fifth Axis Offensive against Tito's Partisans (May 15-June 15). Germans, Bulgarians and Croats participate, supported by Luftwaffe.
Tunisia: Pro-Axis Bey of Tunis deposed.
Air War
Britain: Night raid on Sunderland.
Sea War
Caribbean: Cuban sub-chaser CS.13 and an US aircraft sink U-boat U 176 off Havana.
Politics
USSR: Government dissolves the Comintern (Communist International established in 1919).