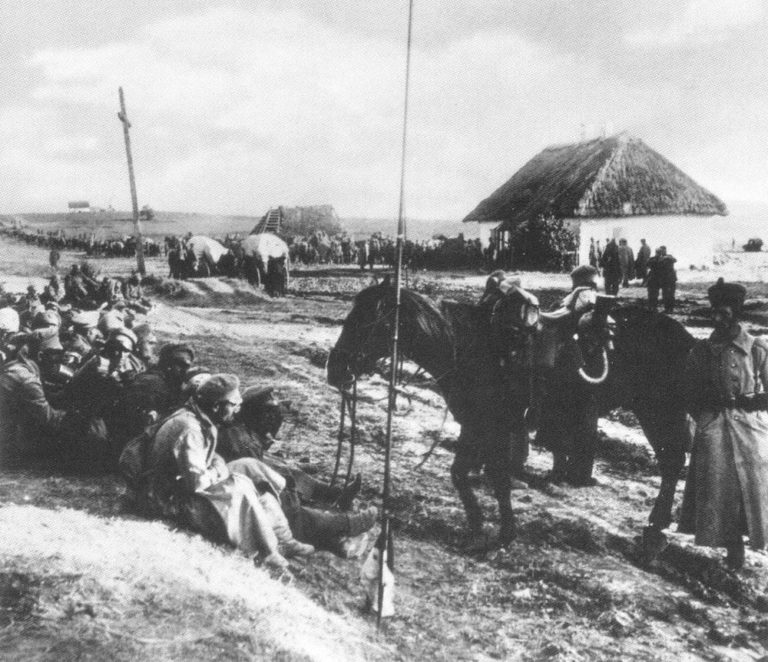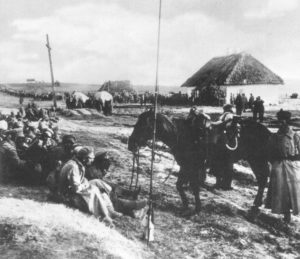 World War One Diary for Thursday, May 16, 1918:
Eastern Front
USSR: Red Army revolt at Saratov on Volga.
Southern Russia: General Krasnov elected Ataman of Don Cossacks (replaces Popov) seeks arms and recognition from Germans in Ukraine (15 million roubles; 12,000 rifles; 46 guns and 89 MGs by July).
Austria: Emperor Charles sacks Filed Marshal Böhm-Ermolli for rowing with Germans, General Krauss from Italy takes over Ostarmee.
Finland­: Mannerheim leads 16,000 White Army victory parade through Helsinki (Germans only observers).
Air War
Germany – Air battle over Saarbruecken: 12 DH4s (1 shot down, crew killed) shoot down 3 fighters. Direct hits on rail targets (61 casualties).
Western Front­: French Aviation Res designated 1 st Air Division under General Duval reporting to Petain.
Home Fronts
Britain: Penalties on excess food profits.
USA: Sedition Act amends 1917 Espionage Act, stiff penalties for insulting US. Overman Act expands Presidents' war powers on May 20.
Austria – Subject Nationalities Congress in Prague: right-wing Czech Christian Democrats demand independence under federal monarchy (May 22).