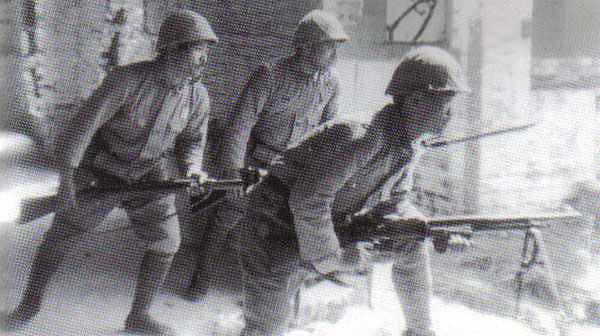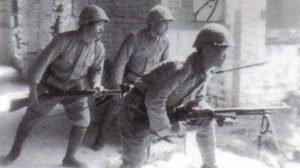 WW2 War Diary for Friday, May 26, 1944:
Far East
China: MAJOR JAPANESE OFFENSIVE AGAINST US AIR BASES in the Southeast (Operation Ichigo): 620,000 troops, divided between 11th and 23rd Armies, drive from Hankow and Canton.
Mediterranean
Italy: Canadians reach river Liri.
Sea War
Atlantic: U-boat U-541 stops Portuguese liner Serpa Pinto, carrying Jewish refugees to Canada. 2 US citizens taken off and 385 others aboard ordered into lifeboats; 9 hours later (after U-541 has radioed HQ) they are allowed back on board (3 die including 16-month old baby).
Occupied Territories
France: Resistance bombs hydroelectric station supplying Tulle Arsenal, guarded by 40 German soldiers.