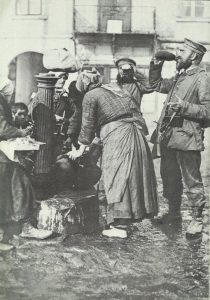 Diary for Saturday, May 27, 1916:
Southern Fronts
Salonika: Bulgar division and German troops occupy by Greeks evacuated Fort Rupel and 3 villages south of frontier thus blocking Struma valley.
Trentino: Austrians closing on Arsiero.
Eastern Front
Poland: Linsingen tells Kaiser at Brest-­Litovsk that, 'Our formidable positions will automatically hold' any attack.
Galicia: ­Russian 9th Lancers success­fully charge Austrian infantry near Vonchach.
African Fronts
East Africa: Smuts narrowly escapes German patrol.
Sea War
North Sea: U74 minelayer caught on surface and sunk by 4 armed trawlers' guns off Peterhead. UC3 mined off Zeebrugge.
Politics
Russia: Sazonov says Anglo-Russian alliance eternal; Russia has no aggressive aims against Sweden or any other European neighbour; Poland to be autonomous.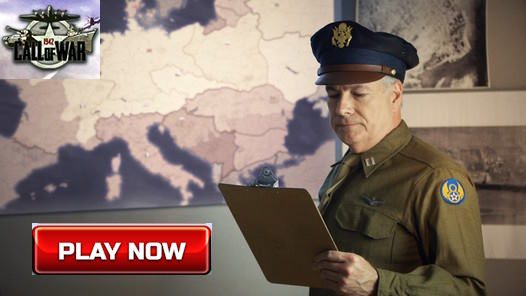 Neutrals
USA: Wilson's first League of Nations hint, mentions a universal league to preserve peace and freedom of seas.
Home Fronts
France: Death of General Gallieni (aged 67) at Versailles, made Marshal of France in 1921.