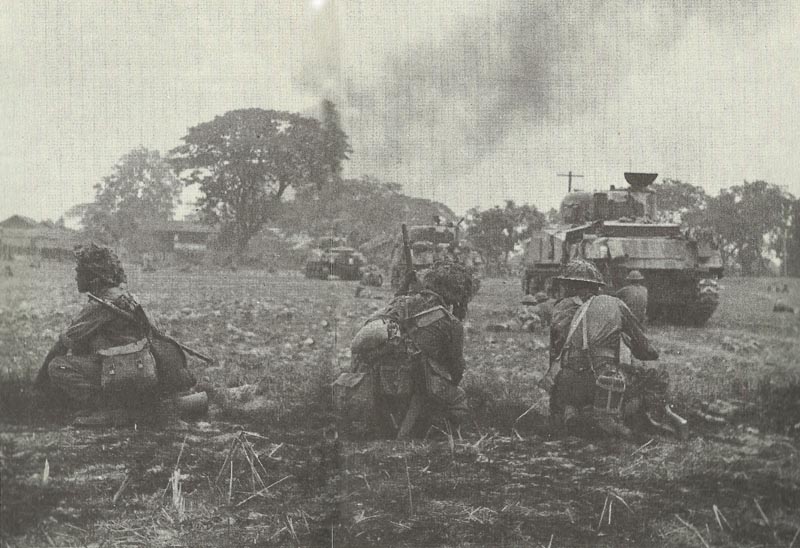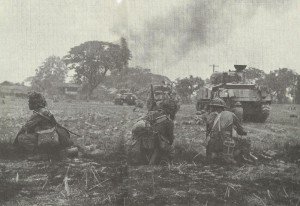 Diary for Thursday, May 3, 1945:
Burma
INDIAN TROOPS OCCUPY RANGOON without resistance.
Western Front
British capture Hamburg. 59 merchant ships and 600 small craft scuttled. Patton takes Braunau (Hitler's birthplace). German surrender envoys meet Montgomery on Lüneburg Heath.
Sea War
At least 5,000 former concentra­tion camp inmates, of many nationalities, drowned when RAF fighter-bombers sink liner Cap Arkona and SS Thielbek off Lübeck.
Okinawa
Major Japanese counteroffensive, involving tanks, infantry, heavy artillery, 800 seaborne assault troops and 125 Kamikaze planes, which hit 17 ships (May 3-5).
Philippines
Davao, capital of Mindanao, captured by Americans.
Neutrals
Eire: Prime Minister De Valera calls at German Legation to offer his condolences on death of Adolf Hitler
Portugal: Salazar orders day's mourning for Hitler.
Occupied countries
Holland: Return of the Queen and Princess Juliana.
Air War
Germany: 125 RAF bombers attacking Kiel and dropping 174 t. of bombs.