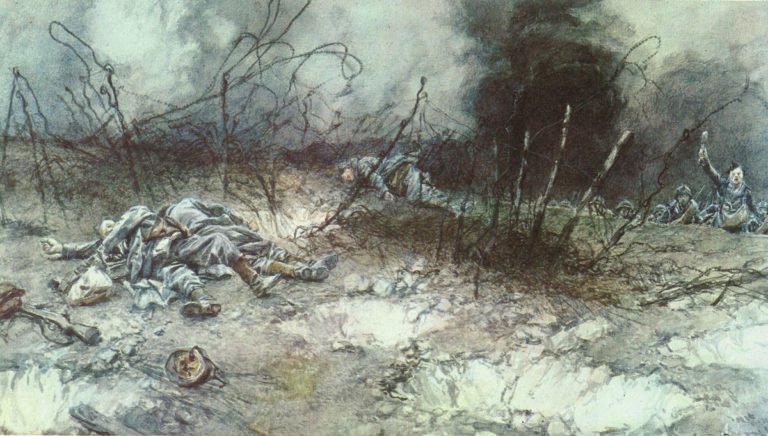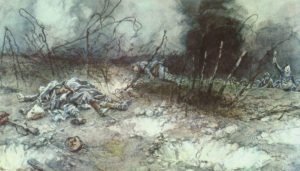 World War One Diary for Friday, May 4, 1917:
Western Front
Germany: All 52 German reseve divisions of April 1 have been engaged. Allies still have 30.
Aisne: French XVIII Corps captures Craonne and trenches on 3-mile front northwest of Reims.
France: Inter-Allied conference in Paris until May 5. Haig and French commanders unanimously agree to continue offensive with limited objectives to prevent Germans recovering from their second Aisne and Arras losses and to prevent them striking at Russia and Italy, but BEF will make main attack.
Sea War
Atlantic: 6 US destroyers (Commander Taussig) arrive at Queenstown (South Ireland).
Western Mediterranean: U-63 sinks Egypt-bound British transport Transylvania (413 lost) in Gulf of Genoa, but rest of c.3,000 troops saved by escorting Japanese destroyer Matsu.
Air War
Palestine: 5 German aircraft bomb EEF Deir-el-Balah HQ (30 casualties). Royal Flying Corps bomb Beersheba on May 10.