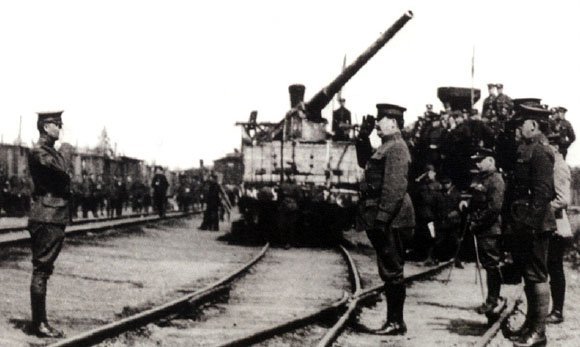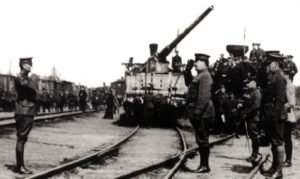 World War One Diary for Monday, May 5, 1919:
Russia­: C-in-C Red Army Vatsetis sacks Colonel Kamenev for insubordination on Eastern Front but Lenin reinstate him in command of Eastern Front three weeks later. Vatsetis warns Defence Council that small-arms ammunition supply heading for 'catastro­phe'.
Rumania: Government terms presented to Hungary.
Switzerland: Emperor Charles and Empress Zita's fifth son born.