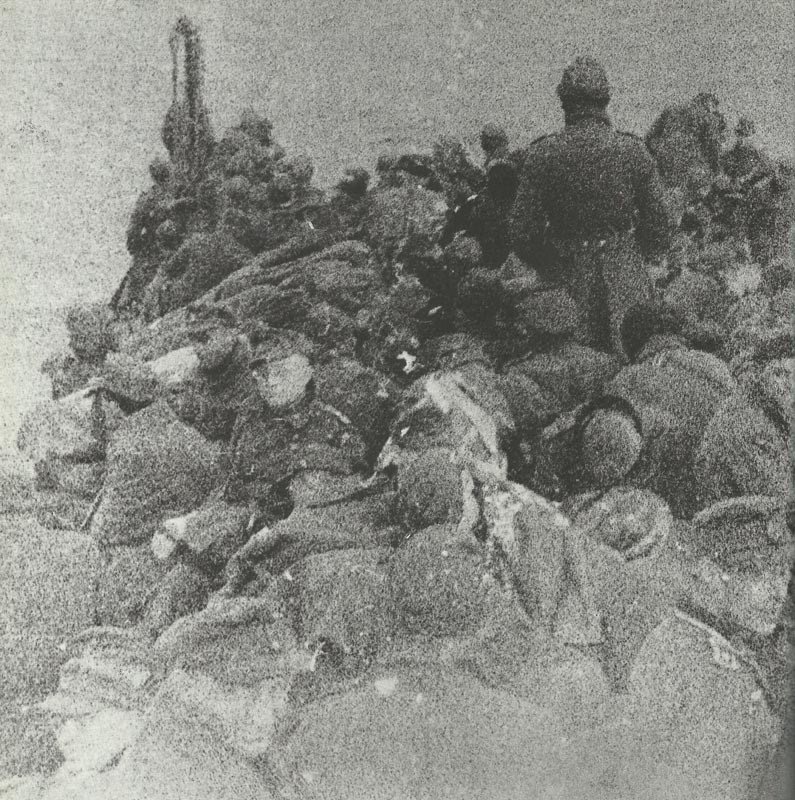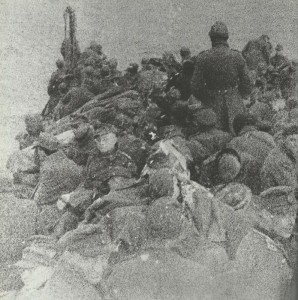 Diary for Tuesday, May 8, 1945:
Sea War
Final German evacuation convoys from Courland (Latvia); 126 small craft. 1,420,000 people evacuated from Pomerania and East Prussia since January 25.
Liberty ship Horace Binney mined off Flushing and almost broken in two, but remarkable salvage operation saves ship and cargo.
Home Fronts
VE-DAY ('Victory in Europe'): great celebrations.
Politics
In Berlin, Field Marshal Keitel, Marshal Zhukov and Air Marshal Tedder ratify Rheims surrender document.
Russian Front
Dresden occupied by Russian forces.
Occupied countries
Norway: Crown Prince Olaf lands at Oslo from British warship and proclaims surrender of German occupying forces.
Czechoslovakia: Capitulation of German garrison in Prague to Russian troops.