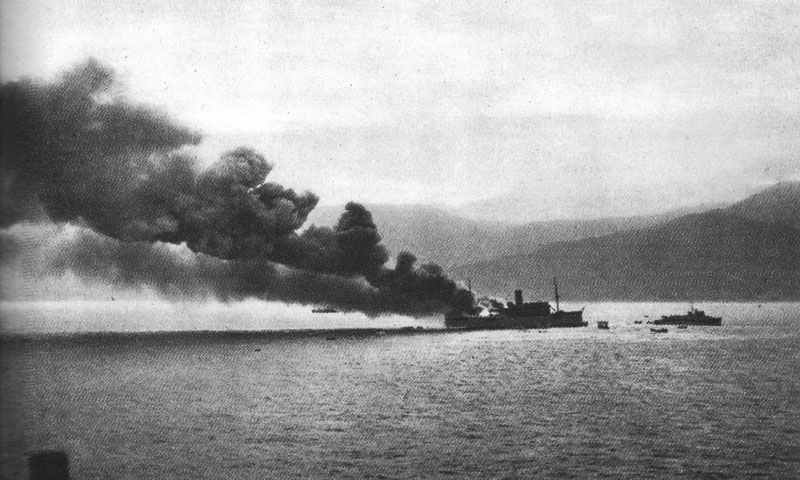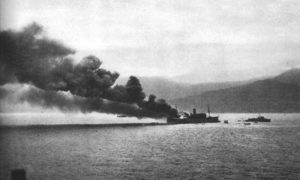 WW2 War Diary for Wednesday, November 11, 1942:
Sea War
Mediterranean: Troopship Viceroy of India (19,600 t.) sunk by U-boat U-407 off North African coast.
Atlantic – all 25 available U-boats withdrawn from North Atlantic and formed into 2 groups: Schlagetot ('Bully') and Westwall off Morocco and Gibraltar for operations against Allied Task Forces engaged in Operation Torch: 10 transports sunk, 1 transport and 1 tanker damaged, 1 carrier and depot ship sunk (1 U-boat sunk and 8 damaged).
Indian Ocean: RIN minesweeper Bengal and armed tanker Ondina rout 2 heavily armed Japanese merchant raiders southwest of Cocos Islands – Hokoku Maru sinks; Aikoku Maru retires, after inflicting serious damage on Ondina. Bengal escorts Ondina to Fremantle.
Occupied Territories
Vichy France – Operation Anton: GERMAN AND ITALIAN FORCES OCCUPY VICHY FRANCE; Italians seize Corsica.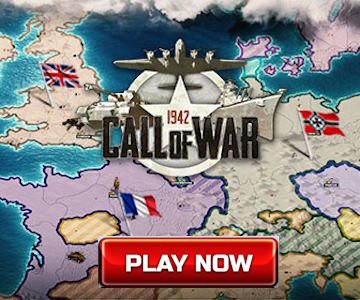 Politics
Germany: Government announces that she will respect Spanish neutrality, despite developments in South France (but Hitler has previously ordered contingency planning for the occupation of Spain).
Eastern Front
Stalingrad: Germans make another attempt to eliminate Russian bridgehead on river bank in city centre. Squads of assault engineers crawl through sewers and tunnels while tanks attempt to traverse shattered rubble-clogged streets. Unparalleled ferocity continues for four days and nights, but the few German squads that reach the Volga are cut off and annihilated.