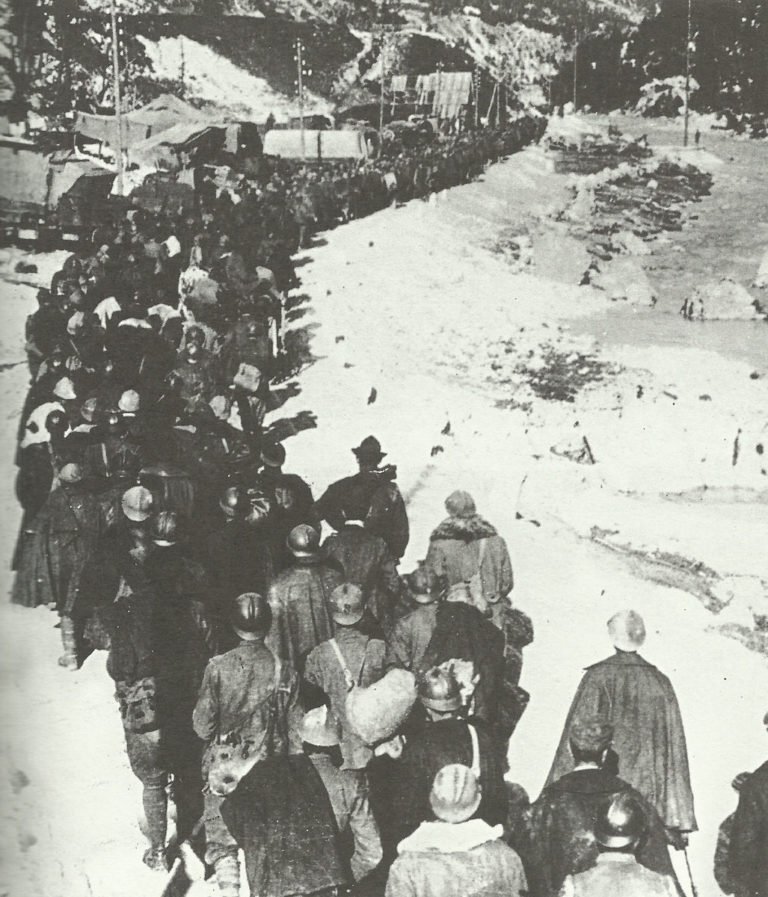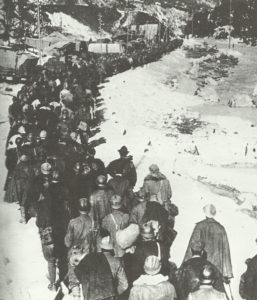 World War One Diary for Wednesday, November 14, 1917:
Southern Fronts
Trentino: Conrad and Krauss' Austrians armies link up at Fonzaso.
Salonika: British begin 50­-mile Stavros light railway, with 4,000 Turk PoWs in batches from Cyprus, to replace uncertain shipping service from Salonika (completed May 1918).
Western Front
Flanders: British consolidate northwest of Passchendaele. German attacks north of Menin Road and northeast of Passchendaele on November 15. Relief of Canadian Corps begins until November 20; after 15,654 battle casualties since c. October 18.
Eastern Front
Russia: Kerensky's troops change sides, but he escapes disguised as sailor, hides in forest cottage near Luga for 40 days.
Middle East
Palestine: British 75th Division with armoured cars occupy Jctn Station. NZ Mounted Brigade beats 1,500 Turks at Ayun Kara. Falkenhayn orders general retreat, his 2 armies split.