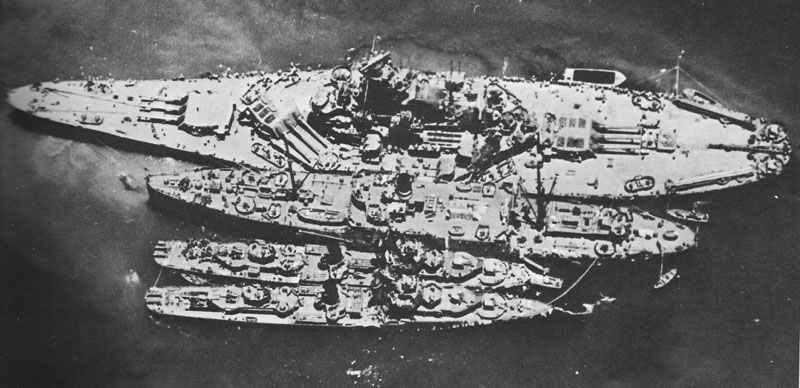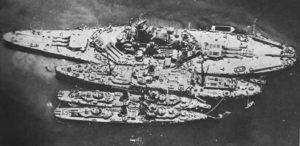 WW2 War Diary for Saturday, November 14, 1942:
Sea War
Pacific: 7 of 11 Japanese transports, carrying reinforcements to Guadalcanal, sunk by US planes from carrier Enterprise and Henderson Field.
SECOND BATTLE OF GUADALCANAL: Battleship-vs-battleship action; Washington sinks Kirishima; South Dakota damaged.
Sea War
Mediterranean: British occupy Bone harbour in Algeria; first tanker arrives on November 17.