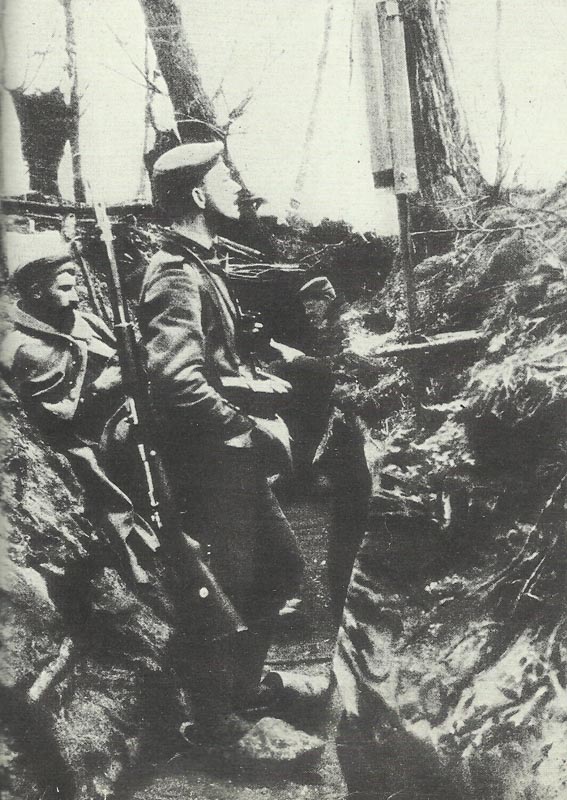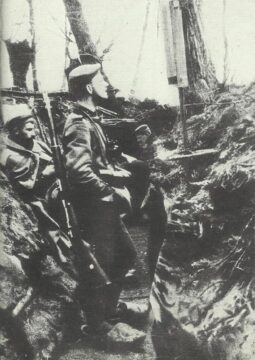 Diary for Friday, November 19, 1915:
Western Front
Alsace: Lively fighting with artillery, trench mortars and grenades on Hartmannsweil­erkopf and on Uffholz plateau.
Southern Fronts
Serbia: Bulgarian troops reach Tetovo barring last route to Greece.
Battle of Kossovo (­until November 24): Last Serb effort to reach Allies but on half-rations, typhus-ridden and only 200 guns left.
Air War
Turkey: Squadron-Commander R Davies wins VC rescuing fellow pilot Lieutenant G Smylie (No 3 Squadron RNAS) after bombing Ferejik rail junction on Gulf of Enos, Thrace.
Neutrals
Greece: Allied commercial blockade of Greece begins.