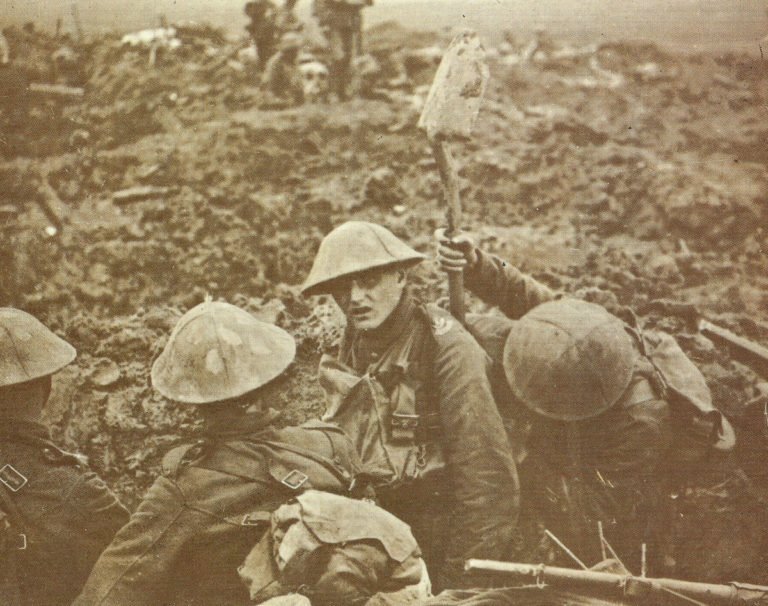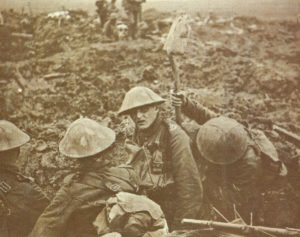 World War One Diary for Wednesday, November 21, 1917:
Western Front
Cambrai: British advance to Cambrai resumed and with 12 tanks captures Cantaing (300 PoWs) and Tadpole Copse; 2 tanks and 6th Division recapture Noyelles. At Fontaine-Notre­ Dame they are only 2 1/2 miles from Cambrai, but tiredness, fuel and ammo shortages telling. German 20th Division recaptures Moeuvres on north flank.
Aisne: ­French storm salient on Craonne Plateau south of Juvincourt, beat off counter­-attack on November 22.
Air War
Cambrai: German aircraft strafe BEF 62nd Division as it advances on Bourlon Wood (and on November 22).
Salonika: Local Top German fighter pilot Lieutenant Eschwege (20 victories), 'Eagle of the Aegean' killed by explosive-packed balloon (3 British balloons attacked since October 28).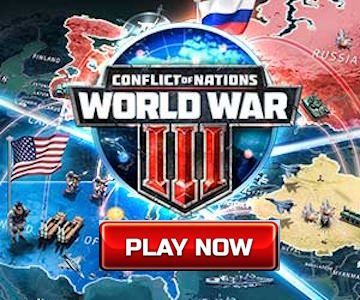 Eastern Front
Russia: Bolsheviks radio C-in-C General Dukhonin to negotiate armistice. Trotsky tells Petrograd Soviet 'We make a formal offer to commence peace negotiations and to conclude an armistice'.
Sea War
Channel: Dover Straits deep minefield (Varne-Cap Gris Nez) partially laid with night illumination and 80-100 patrol vessels, but 21 U-boats get through until December 8.
Mediterranean – Allied naval conference in Rome (Weymss, Bon, Calthorpe, Revel): British offer 1,200 mines and minelayers; French offer to send subma­rines to Upper Adriatic; Otranto Barrage to be reinforced.