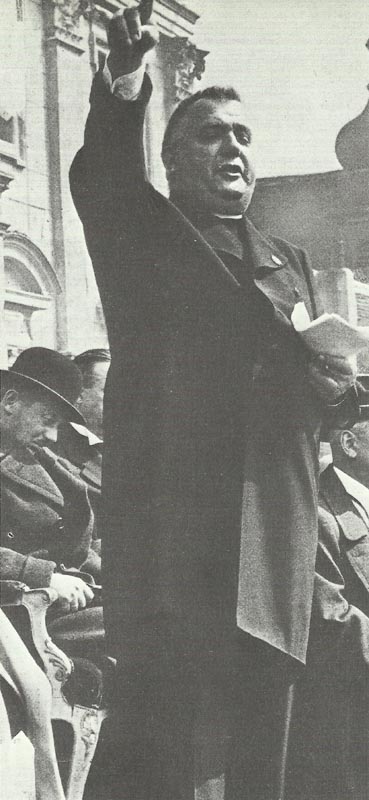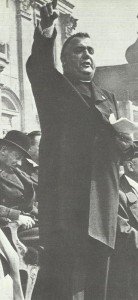 Diary for Sunday, November 24, 1940:
Politics
Slovakia joins Tripartite Pact. (see September 27, 1940).
Air War
Heavy night raid on Bristol by 130 German bombers (3 lost).
Sea War
German destroyers carry out two sorties off Plymouth (nights November 24-25 and 28-29): 4 coasters sunk and British destroyer Javelin damaged by torpedo.
Home Fronts
Britain: Death of Lord Craigavon, Prime Minister of Northern Ireland since 1921, aged 69. Succeeded by J. M. Andrews.