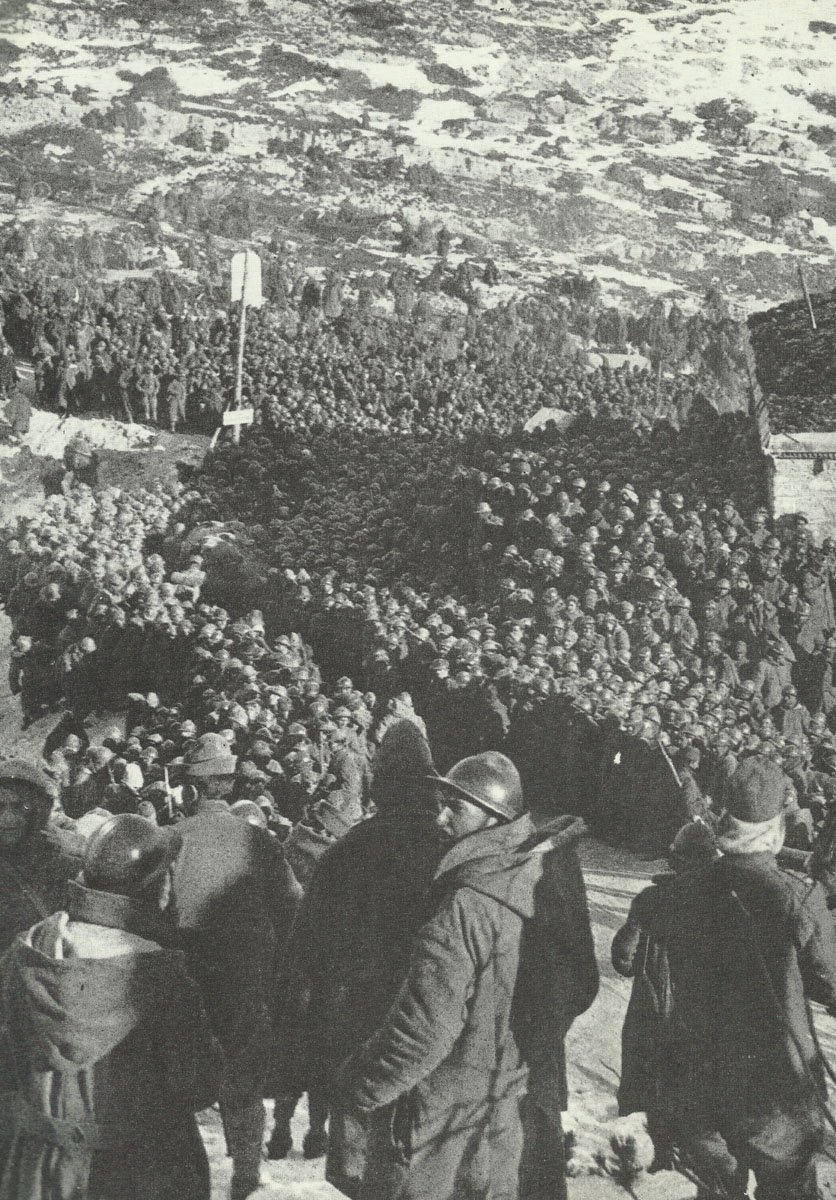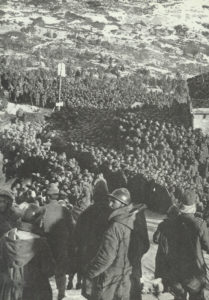 World War One Diary for Monday, November 26, 1917:
Southern Fronts
Trentino: Austrian Edelweiss Division (only 2,000 strong by November 27) fails to capture Col della Berretta against 2 Italian brigades, Alpini Val Brenta battalion and 60th Bersaglieri. Mt Pertica changes hands seven times and is left fire-swept with both sides below summit.
Piave­: Austrians secretly withdraw Zenson bridgehead until December 2.
Sea War
Germany: Navy extends U-boat barred zone to 720 miles from Irish coast and area around Azores and Cape Verde Islands (effective from January 11, 1918). In Mediterranean 20-mile wide neutral corridor to Greece closed.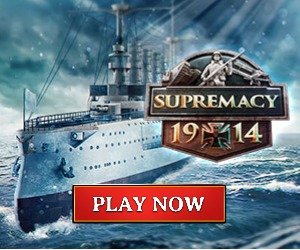 Air War
Cambrai: 12 DH4 bombers of No 49 Squadron fly first Western Front raid on railhead east of Cambrai, but other units switched to routine strategic targets until November 29.