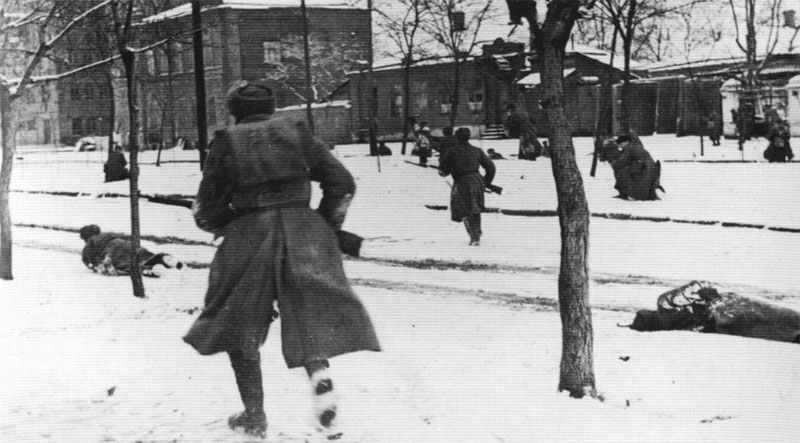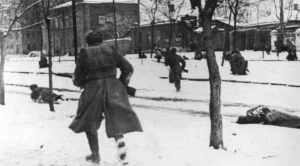 WW2 War Diary for Sunday, November 30, 1941:
Eastern Front
Operation Barbarossa: Hitler vetoes withdrawal from Rostov. Rundstedt resigns; replaced as commander of Army Group South by Reichenau.
Occupied Territories
Russia: Obergruppenfuehrer Prutzmann and Einsatzkommando 2 kill 10,600 Jews and Communists in Riga.
Sea War
Merchant shipping losses in November 1941: 31 Allied ships with 85,500 tons in Atlantic, 4 Allied ship with 19,140 tons elsewhere.
21 Axis ships with 73,940 tons in Mediterranean.
3 U-boats sunk in the Atlantic, Arctic or Baltic. 80 serviceable U-boats in Atlantic.