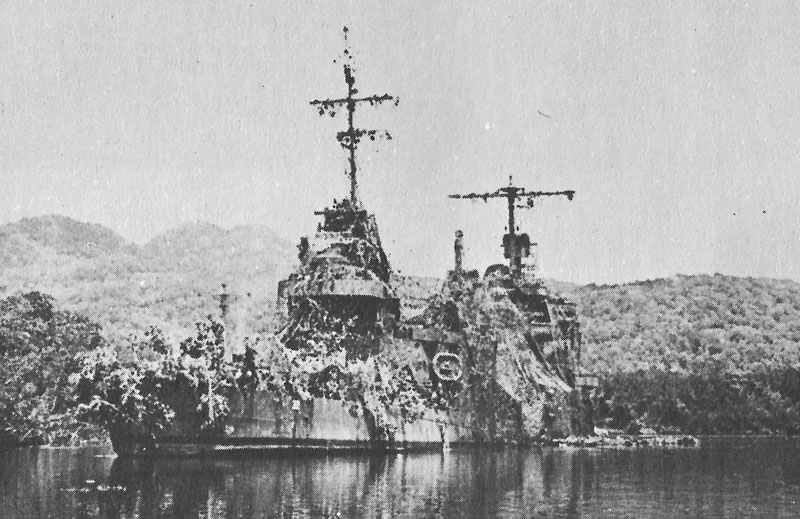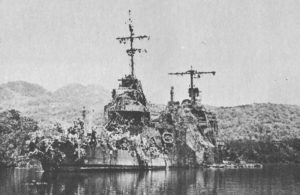 WW2 War Diary for Monday, November 30, 1942:
Sea War
Pacific – BATTLE OF TASSAFARONGA: US cruiser force attempts to destroy the 'Tokyo Express' – 8 destroyers carrying rice to Guadalcanal – but is ignominiously routed. 4 US cruisers torpedoed (Northampton sunk); 1 Japanese destroyer sunk.
German naval tanker Uckermark (ex-Altmark – see February 16, 1940) sunk by accidental explosion at Yokohama, Japan. The blast also destroys disguised raider Thor.
Merchant shipping losses in November 1942: 98 Allied ships with 573,732 tons in Atlantic, 36 Allied ships with 234,022 tons elsewhere.
20 Axis ships with 72,693 tons in Mediterranean, 30 Japanese ships with 168,253 tons in Pacific.
8 German U-boats sunk in the Atlantic, Arctic or Baltic (worldwide total of 14 losses), 26 new U-boats operational, 368 U-boats of all types total in service.
Africa
Tunisia: British 36th Brigade, advancing towards Bizerta, held up by German paratroops on Djebel Azzag (Green Hill) and Djebel Agred (Bald Hill).