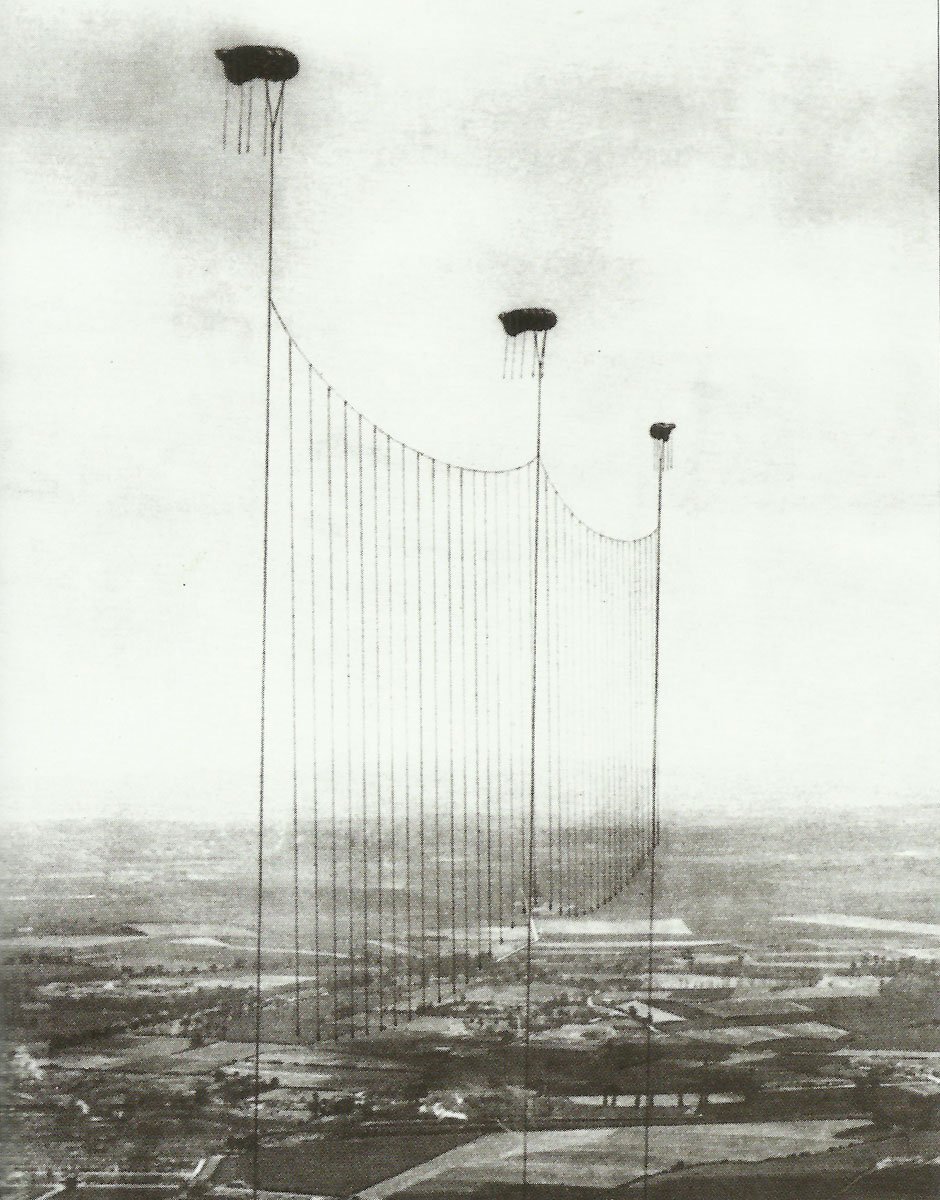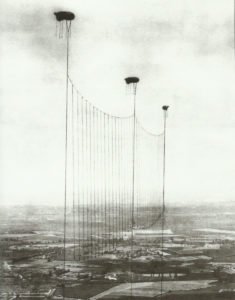 World War One Diary for Monday, October 1, 1917:
Air War
Britain: 6 of 18 Gothas sent bomb London; 6 others bomb Kent, Essex and Suffolk (53 casualties). British first use 15ft spherical sound locator near Dover to detect German aircraft 12-15 miles out in Channel. During October First London balloon barrage operational, 10 by June 1918 despite first trial in Richmond Park (September 21) killing 2 air mechanics.
Baltic Provinces: German aircraft bomb Oesel island (and on October 9).
Western Front
Germany: In October German Army reaches 238 divisions (147 in the West) with 18,416 guns, maximum till May 1918. It has 12,432 guns in the West against 6,000 BEF and 10,000 French.
France: French Army combatant strength 1,142,000 infantry; 71,000 cavalry; 522,000 gunners; 121,000 engineers; 35,000 airmen.
Ypres: Five German counter-attacks in the Salient. British take 4,446 PoWs from October 1-5 (King George cables congratula­tions on October 5).
Verdun: German advance between Chaume Wood and Bezonvaux. French launch repeated counter­-attacks on October 2 between Samogneux and Hill 344 (repulse small attack on October 4), but fail to dislodge attackers. Artillery duels on October 3.
Southern Fronts
Italian Front: More than 70,000 Italian deserters.
Isonzo: Austrian attack on Bainsizza Plateau defeated. Others on Mt San Gabriele fail from October 2-3. Artillery active on October 7 and 13.
Macedonia­: Peak Italian strength with 57,874 soldiers.
Sea War
Britain: Admiralty staff now has Director of Minesweeping under ACNS. More efficient British 'Nash Fish' hydrophone comes into service (effective towed slowly, giving limited directionals); 54.2% U-boat attacks on British home waters shipping at night (until December 31) now moving inshore to areas before convoys assemble or after they disperse eg Northern Channel, St Catherine's Point and the Smalls (Bristol Channel), 82% sinkings (Aug­ust to December) under 50 miles from land (58% under 10 miles).
Germany: During October peak of 140 U-boats operational but German deadline for U-boat victory over Britain passes.
Med­iterranean: During October record 52,500t Italian steamers (ie 16) sunk by enemy action. Royal Navy has 18 destroyers, 33 sloops, 69 armed trawlers, 5 yachts and 1 gunboat but not all free for convoy escort.
Flanders: U-boat Flotilla divided into two with 43 boats.
North Sea: Battlecruiser Repulse first capital ship to receive turret flying-off plattform, Squadron-Leader Rutland flies off with Sopwith Pup.