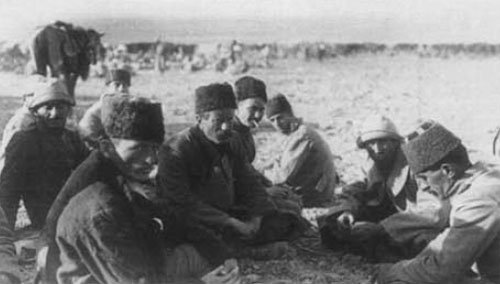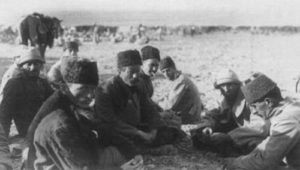 World War One Diary for Tuesday, October 1, 1918:
Middle East
Syria: FALL OF DAMASCUS (population c.250,000). 3rd ALH Brigade enters before 0630 hours, Lawrence and Arabs at 0730 hours; but both claim to be first. 13,746 Turks surrender to 6,000 DMC and 28 guns. Lawrence makes Shukri Pasha military Gouverneur.
Palestine: 7th Indian Division enters Haifa, Tyre (October 4) and Sidon (October 6).
Western Front
Germany: LUDENDORFF CABLES GOVERNMENT TO TRANSMIT PEACE OFFER WITHOUT FURTHER DELAY.
Somme: BEF about to break through Hindenburg Line last defences after 7-mile advance since September 27. This Wotan position runs west of Lille, Douai and St Quentin to Reims. Behind, Germans have begun 2 other positions: Hermann (Ghent-Valenciennes­Le Cateau-Aisne) and Antwerp­-Meuse Line (west of Antwerp and Brussels to Mezieres and Sedan). Ludendorff sends staff officer Major Bussche to Berlin to explain to new Chancellor military situation makes peace moves essential. German casualties since March 21 are 1,222,299 soldiers, and German Ninth Army disbanded due to shortened front.
Artois: Germans evacuate Lens and Armentieres (night October 1-2). British 2nd Division captures Mont sur l'Oeuvre. Canadians (over 1,000 casualties) fight another mile forward north of Cambrai, have captured over 7,000 PoWs and 205 guns since September 27, from up to 12 German divisions.
Champagne: French Fourth Army (Gouraud) advances on 14-mile front.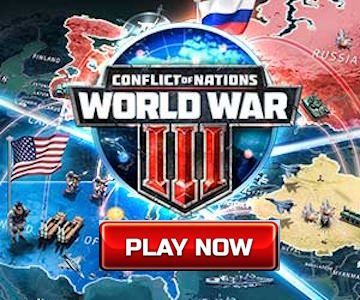 Sea War
Germany: During October 179 operational U-boats. Largely propaganda 'Scheer Programme' (October 1) envisages increasing monthly U-boat production from 13 to 37 boats (December 1919) building 376-450 U-boats using 69,000 workers and 11 yards.
Britain: Only 257 (5.1%) of 5,018 Royal Navy warships on convoy escort duty.
USA: Shipping Board has 3,115 ships of 17,276,318t building.
Arctic: British flag raised at Ebeltoff Harbour, Spitzbergen.
Black Sea: ­c.200 Germans take over Russian battleship Volya; 4 destroyers; 2 torpedo boats; and 1 auxiliary cruiser, Volya enters service on October 15. By October 26 Berlin urging return to Russians.
North Sea, Channel: Flanders U­-boat Flotilla recalls all 8 boats at sea for return to Germany, 4 others scuttled until October 5.
Air War
Western Front: Fine weather all day. Only 11 of 49 DH9s reach and bomb Aulnoye rail junction after midnight, mainly due to engine trouble, but 18 of 21 bomb it in the morning, exploding ammo train. In October Major-General Salmond, GOC RAF in France complains DH9 day bomber so inadequate it has 'to accept battle when, and where, the defending forces choose …'.
Flanders: RAF drop c.24t bombs and destroy 16 German aircraft.
Home Fronts
Germany: Ludendorff tells staff 'Our own Army is .. heavily infected with the poison of Spartacist­ Socialist ideas'. U-boat Programme feasibility study in Cologne.
Britain: RFP 129% (up 13% due to meat, butter, milk and egg rises). Maximum horse ration 7-13lb per day. In October Film Mrs John Bull Prepared.
Austria: ­Row in Reichsrat as Prime Minister Hussarek proclaims reconstruc­tion.
USA: Senate rejects women's suffrage third time. During October Flu pandemic at height (October 2-3) suspends draft in several cities, shuts war plants; 14,636 army cases (300 deaths) in last 24 hours, total 88,461 (1,877 deaths). Student Army Training Corps opens in over 500 colleges.