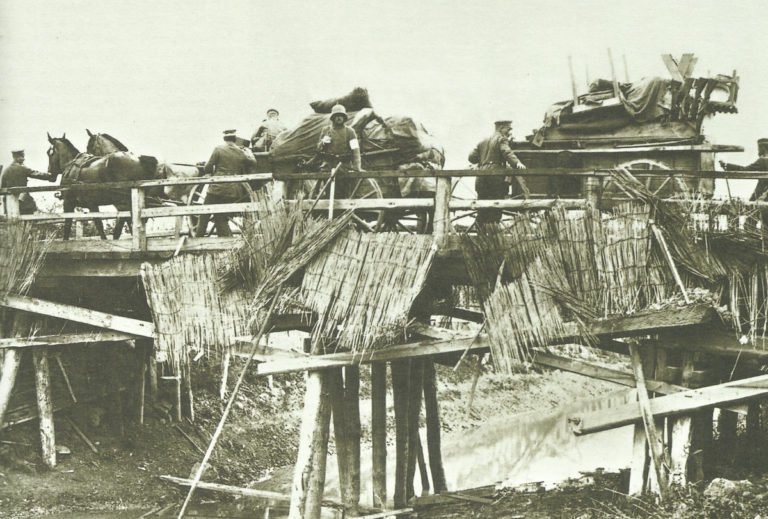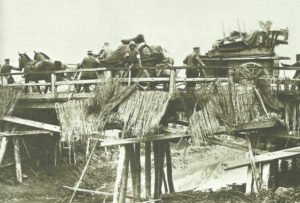 World War One Diary for Friday, October 11, 1918:
Western Front
GERMANS forced by pressure on flanks into GENERAL WITHDRAWAL between rivers Oise and Meuse to Hunding­-Brunhild line.
Flanders­: German Army and Marine units hasten evacuation of coastal bases and defences (ships and aircraft leave, guns moving since October 7).
Artois: 2nd Canadian Division (British First Army) capture Iwuy, northeast of Cambrai, before handing over to British XXII Corps; since August 26 Canadian Corps has gained 23 miles vs 31 German divisions in 47 days. For 30,806 casualties since August 22, Canadians have captured 18,585 PoWs, 371 guns and almost 2,000 MGs, liberating 116 square miles with 54 towns and villages.
Champagne: French advance up to 6 miles on 37-mile front, have taken 21,500 PoWs and 600 guns since September 26, including Italian reoccupation of Chemin des Dames.
Southern Fronts
Bulgaria: C-in-C General Gekov dismissed (had been on sick leave in Vienna).
Albania­: Austrians evacuate Durazzo.
Air War
Persia: 3 RAF RE8s attack Turk columns (2 lost, but 3 aircrew walk 120 miles to safety).