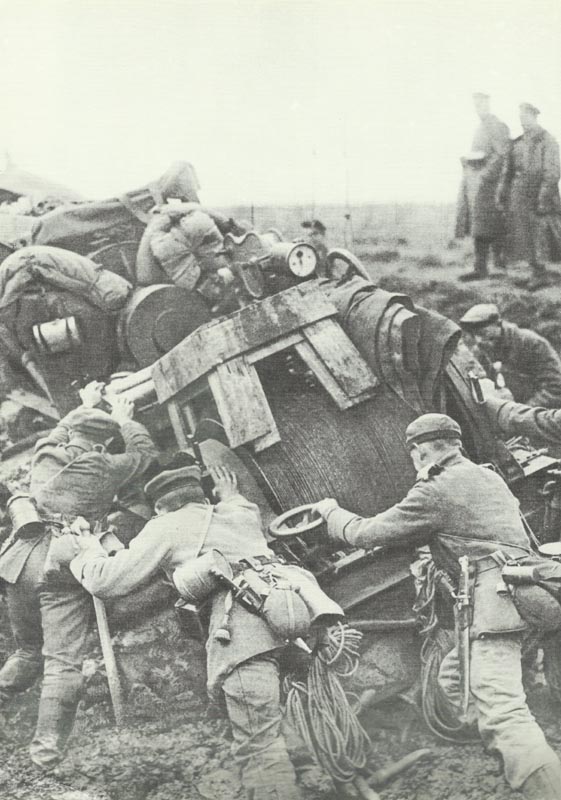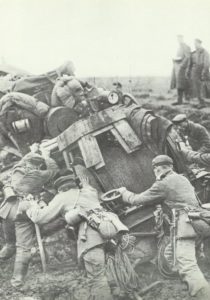 World War One Diary for Friday, October 13, 1916:
Eastern Front
Transylvania: Rumanian Second Army checks pursuers in Predeal (town falls) and Badza Passes, but Falkenhayn advances through Torzburg Pass to Rucar 6 miles inside Rumania. Rumanians forced from Transylvania except in northeast. Germans also enter gap between Rumanian Fourth Army and Lechitski.
Hungary­: Archduke Charles opens HQ at Grosswardein.
Home Fronts
Russia: Worst month for strikes, 189 (177 political) involve 189,776 strikers.
Germany: 30,101 British PoWs.
Britain: 39,020 German PoWs.