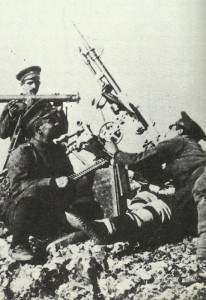 Diary for Thursday, October 14, 1915:
Southern Fronts
Serbia: MAIN BULGAR INVASION BEGINS with First Army (Boyadiev) attack along river Nisava. Germans storm Pozarevac east of Morava valley.
Salonika: French 57th Division (18,000 strong) begins landing (ready October 23) as comrades of 176th Regiment 15 miles across Greco-Serb border.
Western Front
Loos: Unsuccessful German counter-attack on Hohenzollern Redoubt.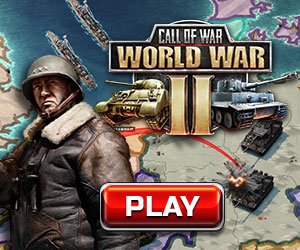 Eastern Front
Baltic Provinces: Germans cross river Eckau, southeast of Mitau.
Western Russia: Violent fighting at Illukst (Dvina).
African Fronrs
Cameroons: Cunliffe's 500 Nigerian soldiers with 3 guns advance south from Koncha, occupy Banyo on October 24 having covered 445 miles from Mora in 35 days.
Politics
BULGARIA AND SERBIA DECLARE WAR ON EACH OTHER.
See also: Bulgarian Army
Home Fronts
Britain: 2 Peers in House of Lords urge Gallipoli's evacuation (and on November 18).
Revised contraband lists issued.
English physicist JA Fleming in Nature '…this war is a war of engineers and chemists quite as much as of soldiers'.