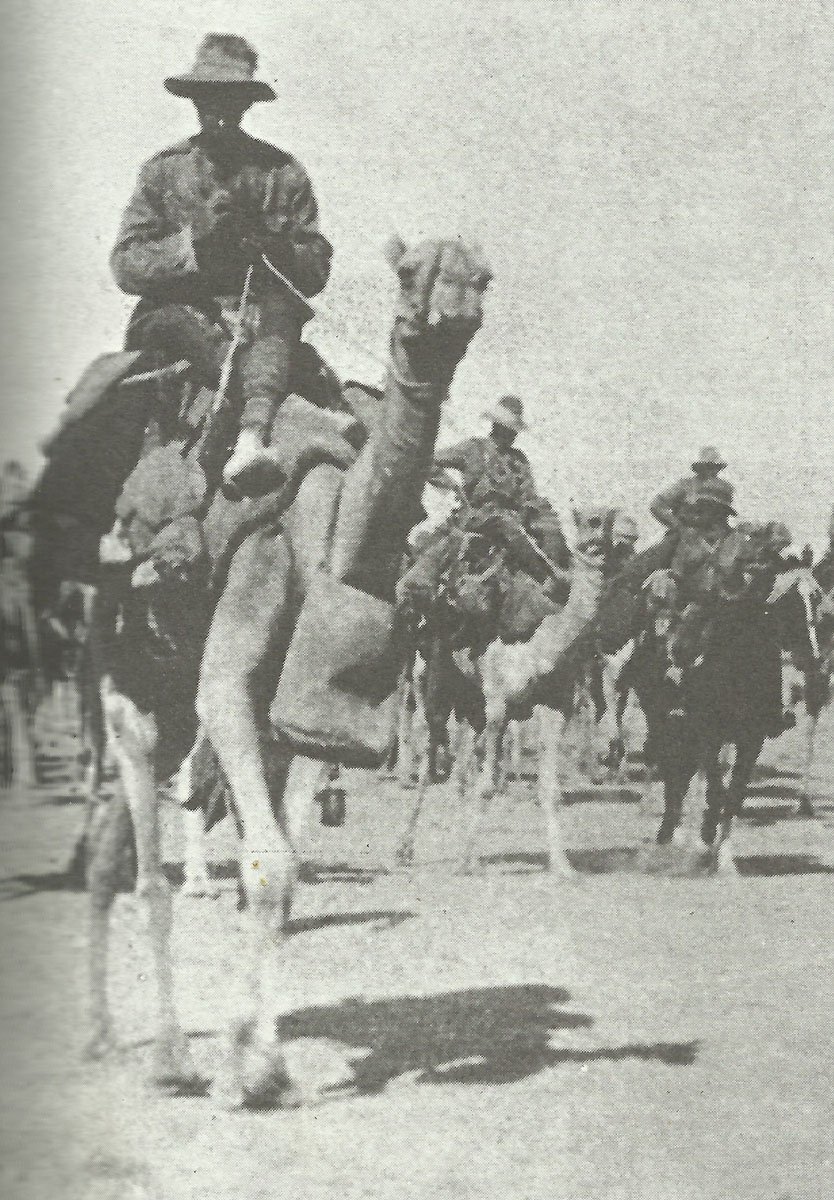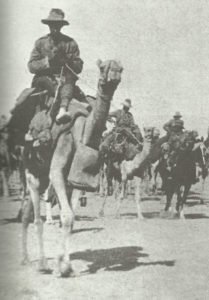 World War One Diary for Wednesday, October 31, 1917:
Middle East
Palestine – THIRD BATTLE OF GAZA (until November 7): after 24-30 mile march, DMC (11,000 men and 28 guns) captures Beersheba from 5,400 Turks with 28 guns. XX Corps (17,000 engaged) storms Western defences. Captain Collins, 25th Welch Fusiliers, wins Victoria Cross for carrying wounded and bayoneted 15 Turks. Colonel Newcombe's 70 British camelry cut Hebron­-Jerusalem telegraph line in diversion. Allenby gains 1,947 PoWs, 15 guns and over 4 MGs for 1,348 casualties.
Southern Fronts
Isonzo: By 0100 hours Italians behind river Tagliamento across 8 bridges. British GIGS Robertson arrives at Cadorna's Treviso headquarter, agrees with Foch that Italians can hold river lines. Archduke Eugene claims 180,000 PoWs and 1,500 guns.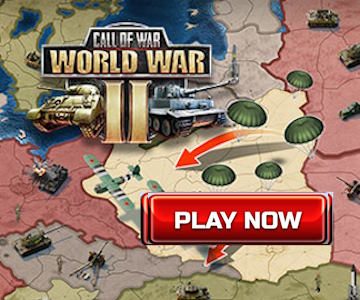 Western Front
Flanders: Total of 700 Mark IV tanks delivered to BEF by end October. BEF October monthly loss of 119,808 soldiers second worst of 1917. Haig inspects 23rd Division, about to leave for Italy.
Sea War
Baltic: Russian admirals declare 'the fate of Finland and the approaches ot the capital depend primarily on the will of the enemy'; C-in-C Razvozov told on October 30, his post will be elective soon.
Atlantic, North Sea and Mediterranean: During October Allied and neutral shipping losses to U­-boats, 159 ships (68 British with 293 lives) worth 448,923t. German figure 466,542t including 144,603t in Mediterranean. 99 homeward convoys have sailed since May. 1,502 steamers (10 lost in convoy); 6 U­-boats lost – all to mines.
North Sea and Channel: 10,400 Royal Navy mines laid in Heligoland Bight and Dover Straits until 31 December.
Air War
Britain – First German Gotha incendiary raid: 22 Gothas bomb (183 dropped in Kent), 10 reaching London (83 bombs) cause only 32 civilian casualties as 10lb incendiaries often fail to ignite. 50 defence sorties (2 crash landings) achieve 6 brief sightings; 5 Gotha bombers crash on return (night October 31 – November 1).